This 1999 Porsche 911 Carrera has a claimed 48,268 miles and is finished in Guards Red over Savanah Beige leather. No info regarding the IMS/RMS. Find this 3 owner, clean CarFax 996 offered here in Jacksonville, FL for $22K.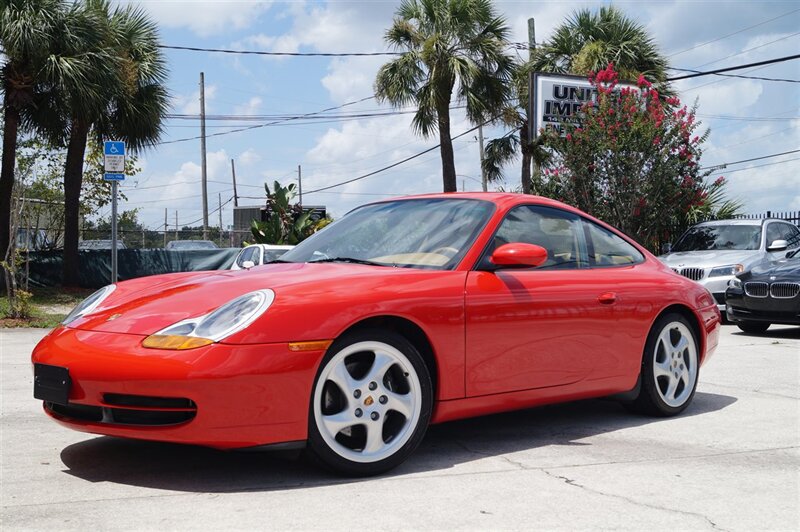 We don't consider BringaTrailer.com the be all end all for pricing as buyers routinely over pay on that site, but a pretty similar car did sell for $32K (with the vig) last week. That buyer grossly overpaid, this car more reflects what he should have paid. This car is checking all of the right boxes in our eyes. On the exterior, we have an early 99 build as its sporting amber headlights and tail-lights, 18″ Turbo-look wheels and the Guards Red paint.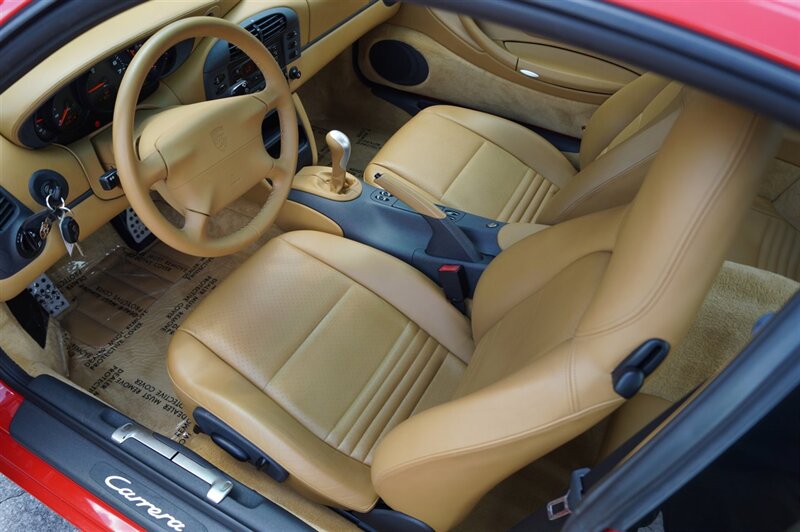 The interior is finished in "Savanah Beige" standard leather but the big bonus is the appearance of the "TC Off" button which would indicate this is equipped with the super rare LSD option. The interior looks immaculate for this otherwise pretty base spec Carrera. It's a '99, so it will also have the dual row IMS, cable connected throttle and has the classic 993 style steering wheel.
We think this car is a homerun and is priced exactly where it should be for both seller and buyer. Buy it before a "boutique" dealer tries to convince you it's a $33K car. Don't forget that PPI! Make this Guards Red 996 (WP0AA2998XS622648) your #FirstFlatSix