This 2002 Porsche 911 Carrera has a claimed 11,403 miles and is finished in Lapis Blue over Savanah Beige leather. The dealer states, "This 911 Carrera Coupe just underwent a complete service within the last 20 miles which INCLUDED THE IMS BEARING REPLACEMENT". Find this one offered here in Plainview, NY for $32,800.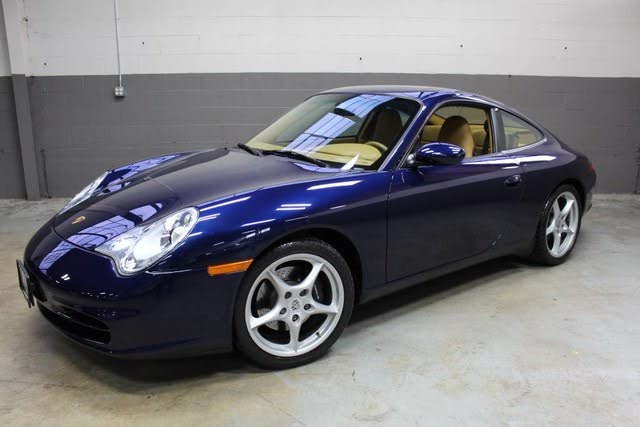 First we want to apologize for the lack of new posts but given the current climate I'm sure you'll understand. Had we not bought our Speed Yellow 996.2 a month ago, we'd probably be all over this car as there's lots to like here. The Lapis Blue paint looks exceptional, and the car is wearing our favorite 996 narrow body wheels, the 18″ Carrera Lightweights.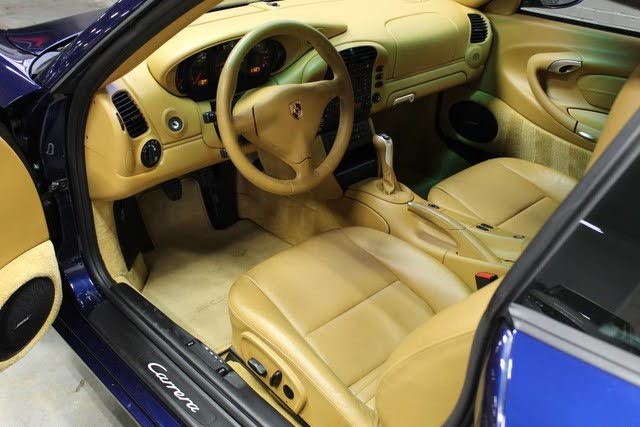 The interior is finished in "Savanah Beige" standard leather and has very limited options, only the Advanced Technic Package and PSM. We're not HUGE fans of Savanah Beige, but this one isn't optioned with the "Draped" leather which looks 100x worse (in our opinion).
Did we mention, this car has had it's IMS replaced! We're not even going to kill the dealer on price here, it's right on the money. If you want to be cheeky given the current financial climate we wouldn't blame you, as the worse they can say is no. Don't forget that PPI! Make this Lapis Blue 996 (WP0AA29912S620961) your #FirstFlatSix