This 1999 Porsche 911 Carrera has a claimed 35,417 miles and is finished in Ocean Blue Metallic over Savanah Beige leather. No info regarding the IMS/RMS. Find this 3 owner 996 offered here in Sandwich, IL for $21.5K.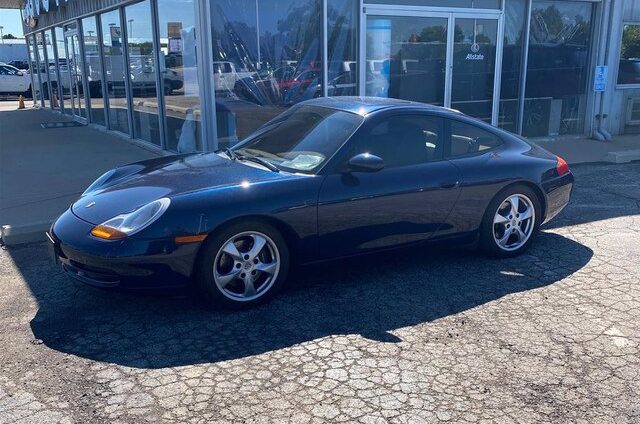 On the exterior, we have an early 99 build as its sporting amber headlights and tail-lights, 18″ Turbo-look wheels are on the build sheet but have since been replaced with what appear to be 17″ Carrera 4 wheels, which is dissapointing.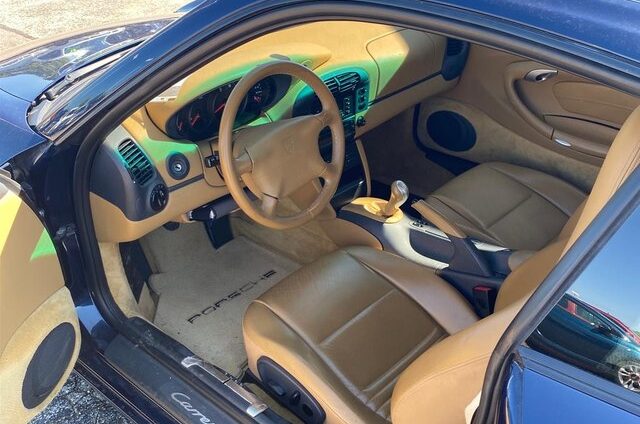 The interior is finished in "Savanah Beige" standard leather and is otherwise a pretty base spec Carrera with power and memory seats being the only options. It's a '99, so it will also have the dual row IMS, cable connected throttle and has the classic 993 style steering wheel.
This is a pretty no frills car, but it's a 30K mile 1999 for $20K which is a homerun. Buy it before a "boutique" dealer tries to convince you it's a $33K car. Don't forget that PPI! Make this Ocean Blue 996 (WP0AA2995XS622767) your #FirstFlatSix