This 2003 Porsche 911 Carrera has a claimed 39,539 miles and is finished in Lapis Blue Metallic over Graphite Grey leather. No additional information provided by the selling dealer and no info regarding the IMS/RMS. Find this one offered here in Oklahoma City, OK for $26,900.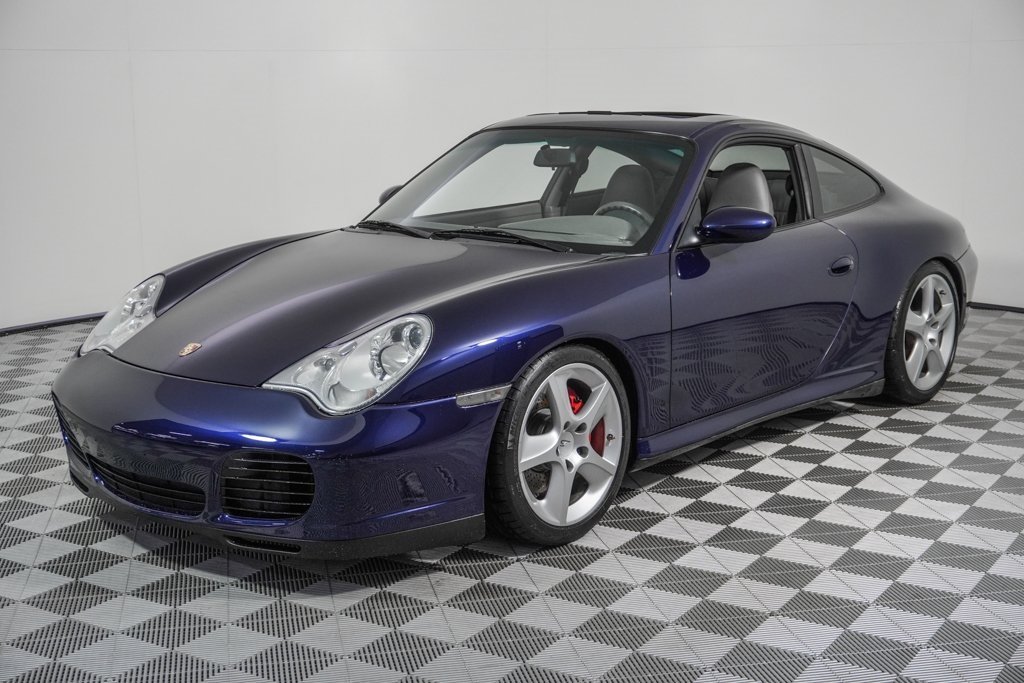 This car was sold on BringaTrailer late last year, and there's tons of info on the car there. The car has been available for a couple of weeks at the selling dealer but just got a price chop which puts it squarely in the "good value" category. A fairly low mileage Lapis Blue C4S for well under $30K…sign us up. Some quick highlights from the BaT auction, seller doesn't have IMS documentation, the car is sitting on Furtune Coilovers and Sport Techno wheels.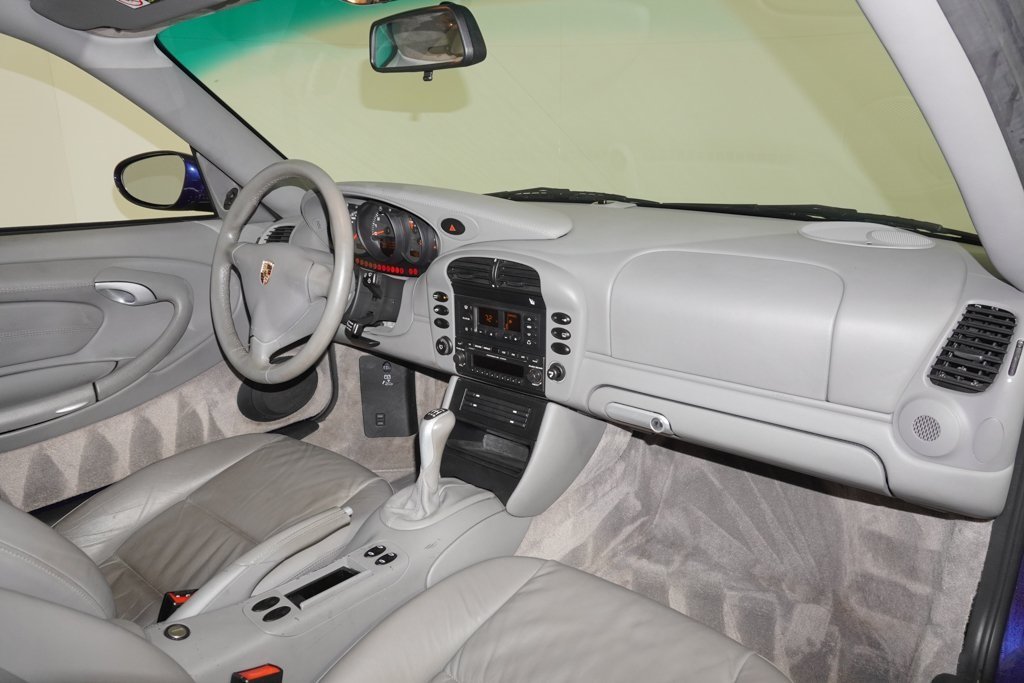 The interior is finished in "Graphite Grey" leather with the supple leather option, and Crests in the headrest. While we're not big fans of the Graphite interior, we'll say Lapis/Graphite is probably the best combo for the interior.
Budget for a new IMS/RMS/clutch and don't forget that PPI! Make this Lapis/Graphite 996 C4S (WP0AA29983S624068) your #FirstFlatSix