Two posts in one day!! This 2001 Porsche 911 Carrera has a claimed 51,000 miles and is finished in Guards Red over Graphite Grey leather. Seller states, "51,000 original miles, guards red, six speed manual, grey leather interior, sunroof in absolutely mint condition". No info from the selling dealer regarding the IMS/RMS. Find this one offered here in Raleigh, NC for $26,000.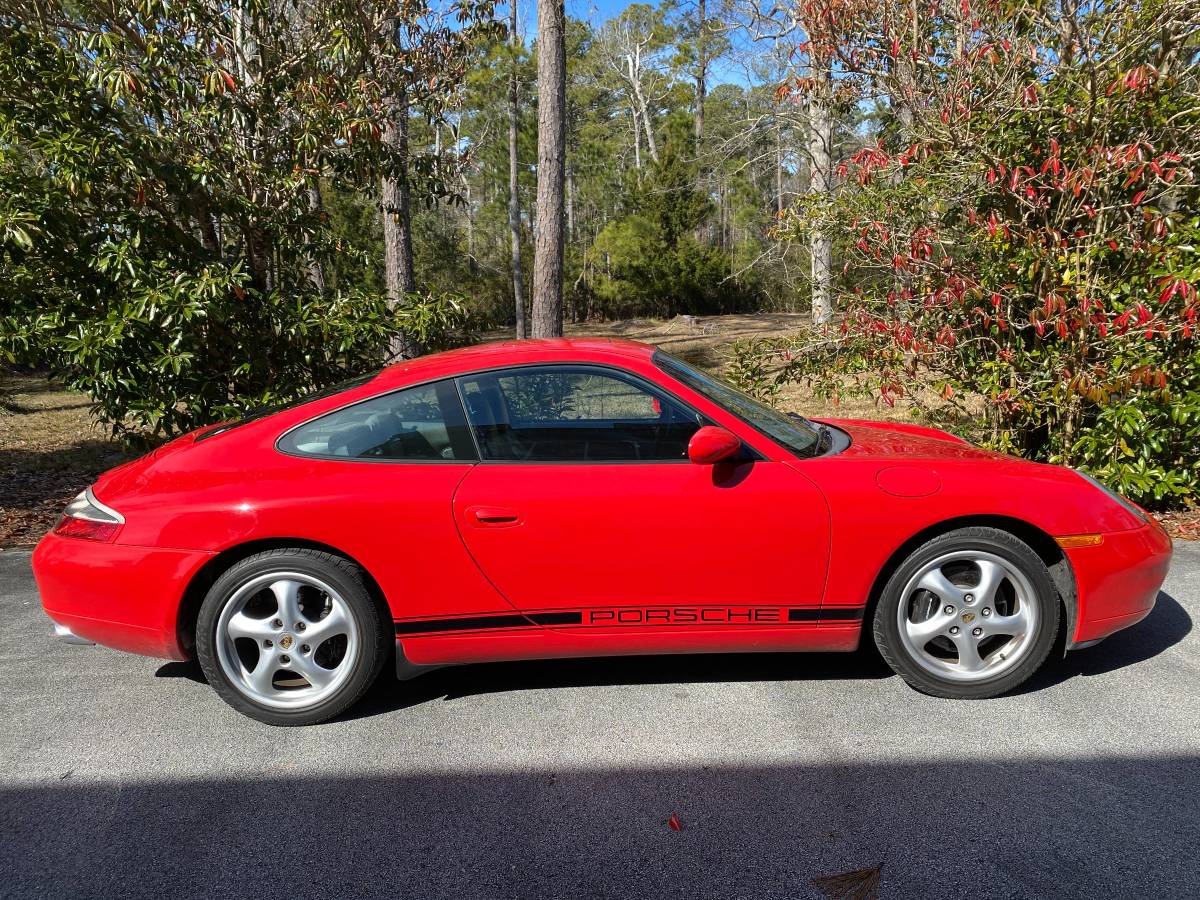 We got some feedback today that we haven't been as active lately and wanted to share why. First…inventory has been pretty poor recently. Theres been snow on the ground for 15+ days in the North East, lots of sellers wait until the weather breaks to put their cars for sale. Second…the run up in base Carrera pricing has every seller thinking their car is "rare, one of a kind, <insert adjective here> and is priced above market. We aren't in the business of posting examples we feel are priced above market (unless they are in fact a rare spec). Third…we have a steady roster of paid clients we are Consulting for. These clients get all the good stuff we come across sent their way first, sorry. Fourth…We have a day job and are dealing with Covid home schooling, weather etc. Time is hard to come by. I want you to know that I do strive to post a feature EVERYDAY. If I don't it's really because I don't want this site/feed to turn into just another "Market". There are plenty of sites on the web you can go to see mediocre examples priced for retail. Now that we're clear, back to the car…
Exterior, finished in Guards Red, aftermarket Graphics, clear lamps and 17″ Boxster Twists. Looks stock other wise.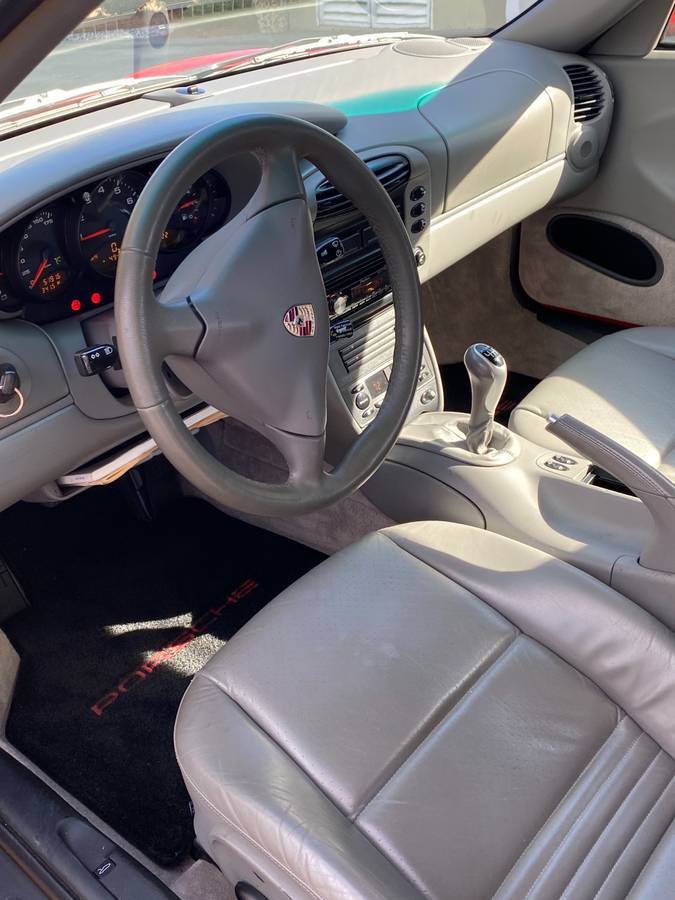 The interior is finished in Graphite leather. I don't think I've ever seen a Guards Red/Graphite car before. Standard leather, looks pretty base otherwise.
No VIN number, only 4 pictures, not much to go on here. If it's a no story car its priced right. Don't forget the PPI! Make this Resale Red 996 Carrera your #firstflatsix. Thanks to Nick L for the submission 😉