This 2001 Porsche 911 Carrera has a claimed 60,440 miles and is finished in Speed Yellow over Black leather. No additional information provided by the selling dealer, no info regarding the IMS/RMS. Find this one offered here in Farmington, UT for $19,987.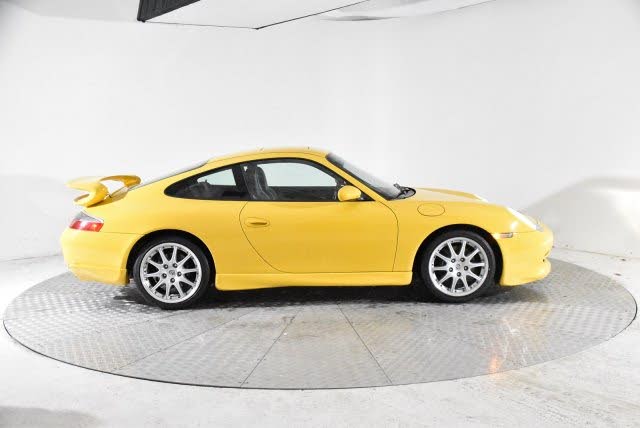 We first saw this car posted earlier this week at an optimistic ask of $26,500, but it got a price chop last night and is now in solid BUY BUY BUY territory. Act quickly before they send it to auction and ends up being flipped on BaT for lots more money later.
The spec is pretty amazing. Speed Yellow with the rare P06 option. For those of you wondering what the P06 option is, it is what Porsche called the "GT Pack" and included the Sport Chassis (m030), Aerokit (XAA) and Stainless Steel Exhaust Tips (X54). This color, with the Aero and the 18″ BBS Sport Designs is basically the American GT3 (without the engine). We think it looks fantastic.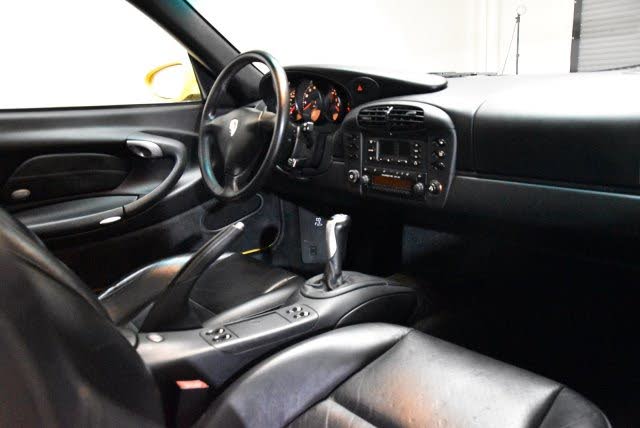 The interior is finished in "Black" standard leather Sport Seats with the optional 3 Spoke Steering wheel. This car was most certainly enthusiast owned because it's also got the center console delete that many owners choose to undertake for additional leg room.
We think this car is a steal. Speed Yellow is love it or hate it, but we love it, add the Aero and Sport Designs and the car is a winner all day. At $20K they are blowing it out before it gets sent to auction. Act quickly, this is the perfect FirstFlatSix. Budget accordingly for the IMS/RMS work and don't forget that PPI! Make this Speed Yellow Aero 996 (WP0AA29911S623311) your #firstflatsix