This 2003 Porsche 911 Turbo has a claimed 45,000 miles and is finished in what appears to be Polar Silver over Black full leather. The seller doesn't state much, "Performance tuning by RUF. Upgraded Alpine stereo system but have the original deck and CD changer included. Otherwise, stock". Find this one offered here in Grapevine, TX for $54,000.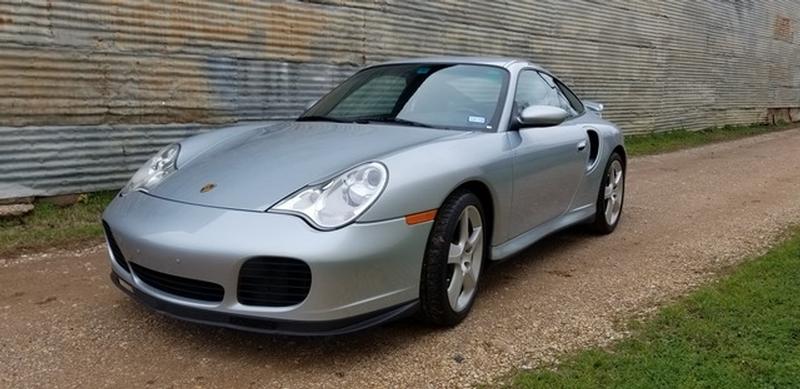 Our the other night on the $60K C4S that sold on BringaTrailer yesterday caused quite the stir. We asked the question, "In a world where people are now spending $60K on Silver/Black C4S's, why aren't they choosing the Turbo for the same money? The Turbo has the GT1 derived Mezger engine, it lacks the IMS design and is not likely to be susceptible to bore scoring. Granted, it has it's own issues (i.e. coolant lines and broken spoiler hydraulics), but the Turbo runs laps around the C4S. The Turbo is much less likely to grenade on you and turn your 60K C4S into a $90K C4S once Jake Raby gets done with you 🙂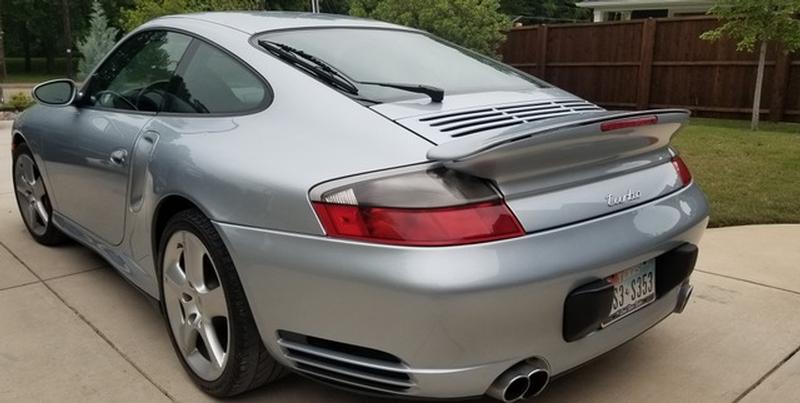 So here is a prime example of a car that can be had for "similar" money. I realize this car doesn't have 26K miles, but it has 45K miles, and at this mileage it's safe to say you can drive comfortably without having any negative effect on future value. I don't think we can say that about the 26K mile C4S. On the exterior the car is sporting Polar Silver paint with 18″ Sport Techno wheels.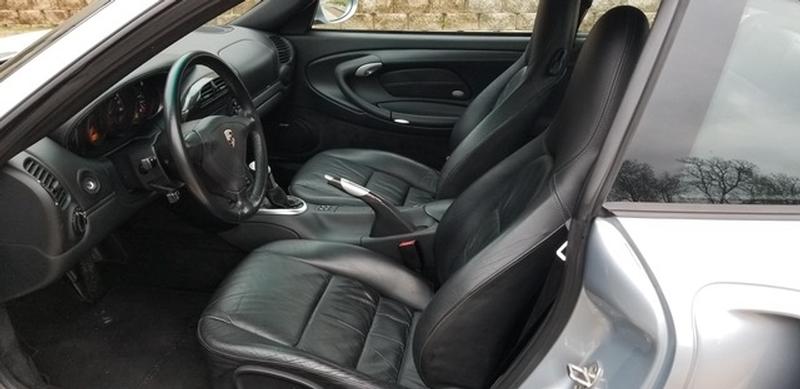 On the interior the car is sporting full black leather comfort seats with draped leather. I don't have a VIN to run a build sheet, and there aren't many pics, so that's all I have to go on.
Listen, before you hit me with the hate mail, I'm not into spending other people's money, buy what you want, buy what you like. I'm just here to ask the question (and to create controversy and pageviews). This appears to be a very nice example here. No…I didn't do any due diligence on the car, perhaps it has accident damage, I don't know. If you're interested, you do the due diligence (or pay me to do it for you ;). Don't forget the PPI! Make this 996 Turbo your #firstflatsix.