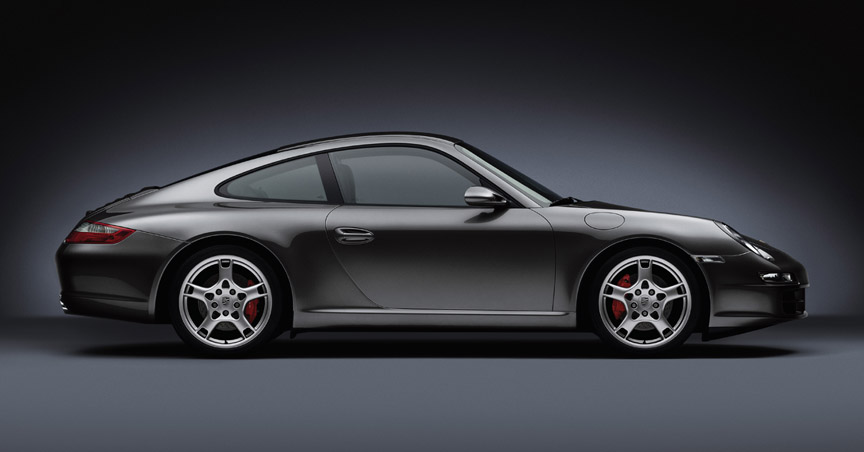 So in case you haven't noticed, the Porsche 996 appears to be gaining in popularity and thus also gaining in appreciation (financially). Over the past six months a number of dealers have started acquiring these for inventory rather aggressively (with astronomical asks). Turbos for $80/$90K, C4S's for $40/$50K+ and Carreras for $30/$40K. Bringatrailer action is picking up and in general it seems we are seeing a lot more coverage of the 996 in general across all platforms (social media, youtube, magazines etc). Yesterday's $90K Plain Jane Speed Yellow Turbo has officially moved the 996 into Collector Car status. If you want to cry, go back to some of our early posts from 2018/2019 and see what the asks on some of these cars were. Hindsight is 20/20.
That being said, a funny thing has come to our attention as a result. The 997.1, the car that is almost always the "de-facto" recommendation for a "real" first 997 because it has the "right headlights" is now trading in the same space as the 996. We have legitimate pricing overlap. Now I am not talking, apples to apples turbos to turbos, but with some minor compromises the better 996's are now priced in the same space as a similar 997.
For example, this Clean Fax 2002 Carrera Coupe 6sp with 21K Miles…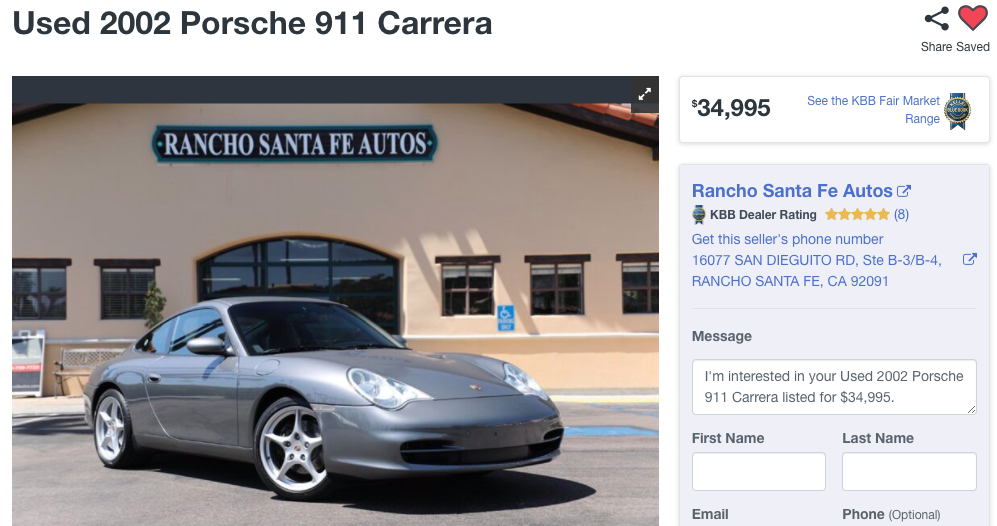 Or this…Clean Fax 2006 Carrera S Coupe 6sp with 38K Miles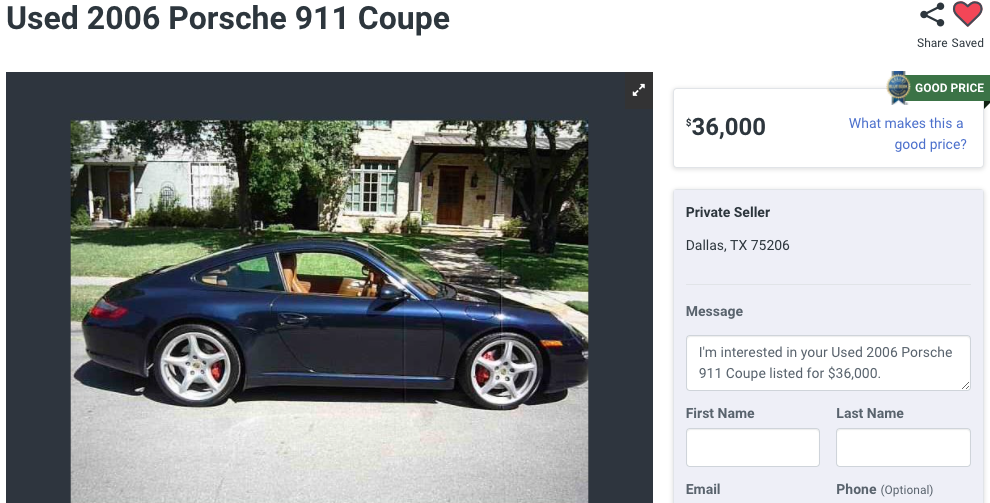 So again, not exactly apples to apples being that the 997.1 has almost double the mileage, but at similar price points, we can see a buyer being conflicted.
The point we're trying to make here, is you ask, we listen. "You should post 997's" and "You should post Boxsters" are our two biggest suggestions. So today, we're announcing that we will begin to feature/cover the 997.1. These things are still depreciating, and are now beginning to present good values. So spread the word, tag your snobby friends who don't think the 996 is a "real 911" or that it didn't have "real headlights". We'll mix them together with the 996's as we find them. Remember, we like to post cars that present good "value".
So let us know, are you excited? Are you bummed? We're not selling our Speed Yellow 996 (unless you want to give me $45K :), so we promise we're going to keep the great 996 (and now 997) content coming!
#FirstFlatSix