This 2002 Porsche 911 Carrera Cabriolet has a claimed 38,020 miles and is finished in uber rare Zanzibar Red over Black leather. The seller states all service records are available but provides no info regarding the IMS/RMS. Find this one offered here in Scottsdale, AZ for $21,000.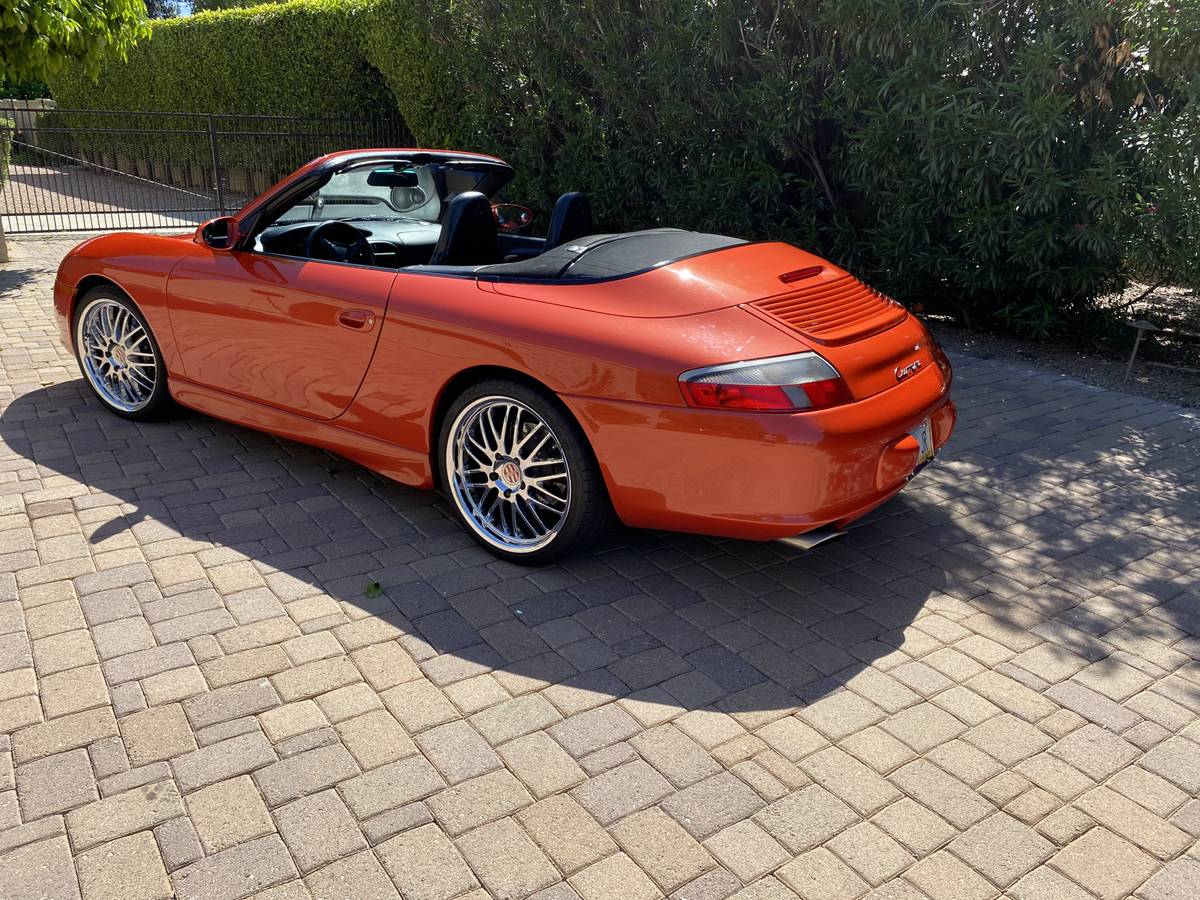 We don't feature a lot of Cabs on this site because they just don't really command the type of buyer this site caters to (ie. the enthusiast). However we'll make the exception for something that is priced right and/or has a great spec. This hits both categories. On the exterior, the Zanzibar red speaks for itself. Super rare on these cars. The car is equipped with a color match hardtop and while it was born with 18″ Turbo Look wheels, it's currently sporting some god awful aftermarket wheels.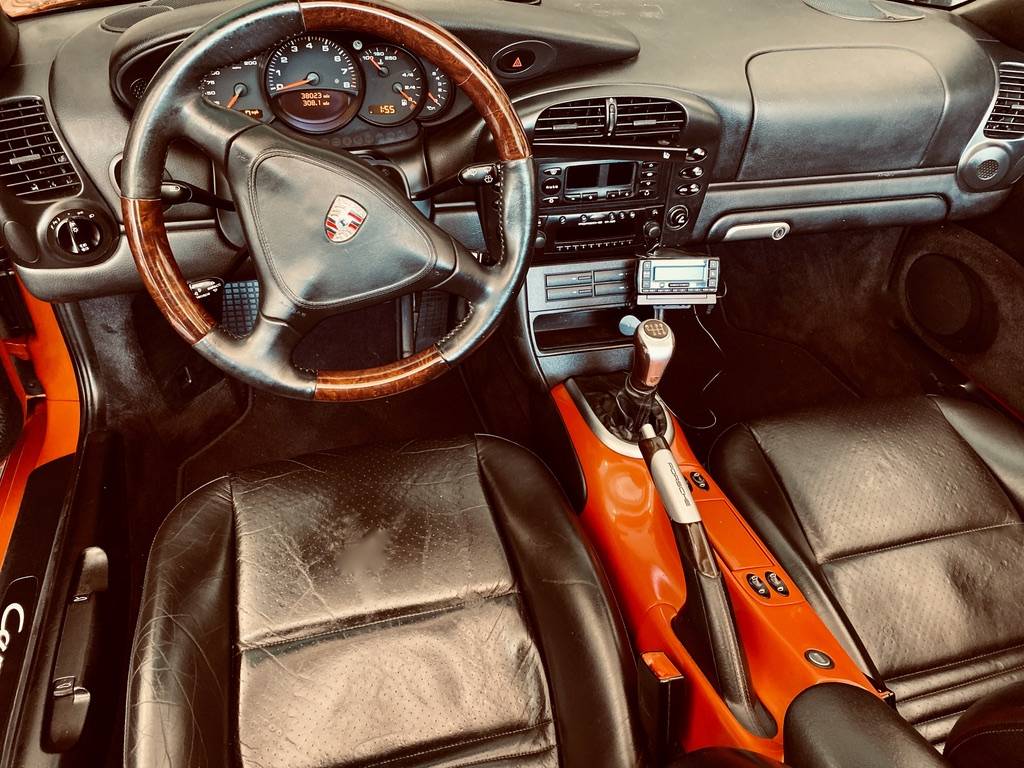 The interior is finished in partial "Black leather" and unfortunately is sporting the equally awful wood trim package. Interior options include a 3 spoke wheel, guards red seatbelts, Advanced Technic Package and what appears to be an aftermarket painted center console (it's not on the build sheet).
One of these 996.2 cabs in a lame color combo with almost double the mileage just sold on BaT for $30K plus fees. This is a steal. Budget for a new IMS/RMS/clutch and don't forget that PPI! Make this Zanzibar/Black (WP0CA29972S654072) your #FirstFlatSix