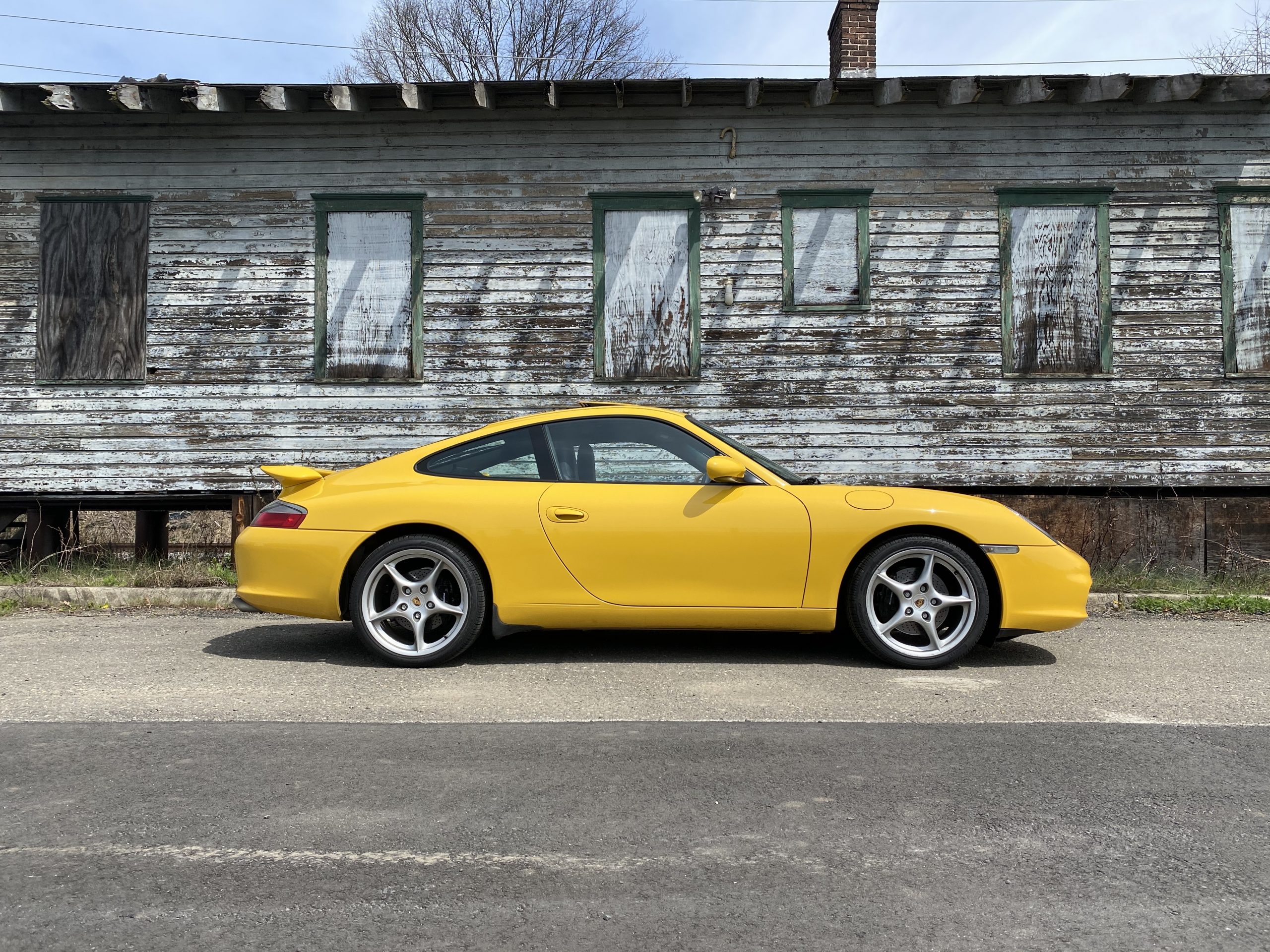 The 911 is an automotive icon. It defines the very essence of Porsche. You probably grew up with posters of a 911 on your walls as a kid. I started FirstFlatSix because when I started looking into getting a Porsche 911, the economics quickly ruled out the classic Air-Cooled cars and newer late model Water-Cooled cars. I'm a class of '99 HS graduate, the 996 was kind of a big deal. I won't bore you with the details about how it and the Boxster saved Porsche. I started the site and blog because I was coming across really great examples that I couldn't purchase for myself. It's a real simple formula, if I think it's a buy and is presenting value, I'm spreading the word.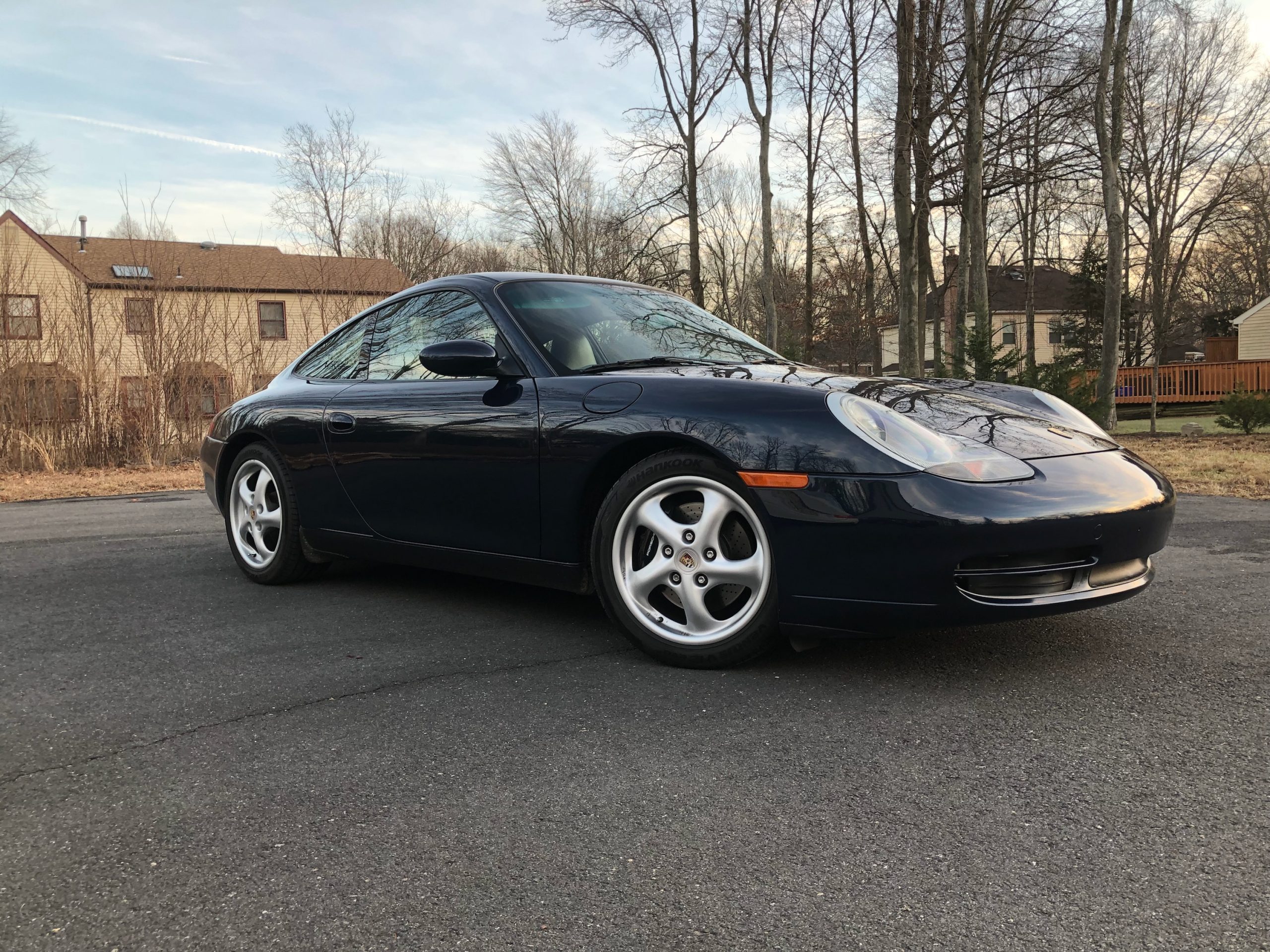 My first foray into the 996 world was a few years ago where in my search for a 4S I came across a locally owned 996.1. While it wasn't a 4S, and I wasn't exactly in love with the color-way, it was a 1999, it was optioned with the LSD and it did have a documented LN IMS replacement. While I did thoroughly enjoy the car I inevitably decided I wanted to upgrade and ended up selling the car.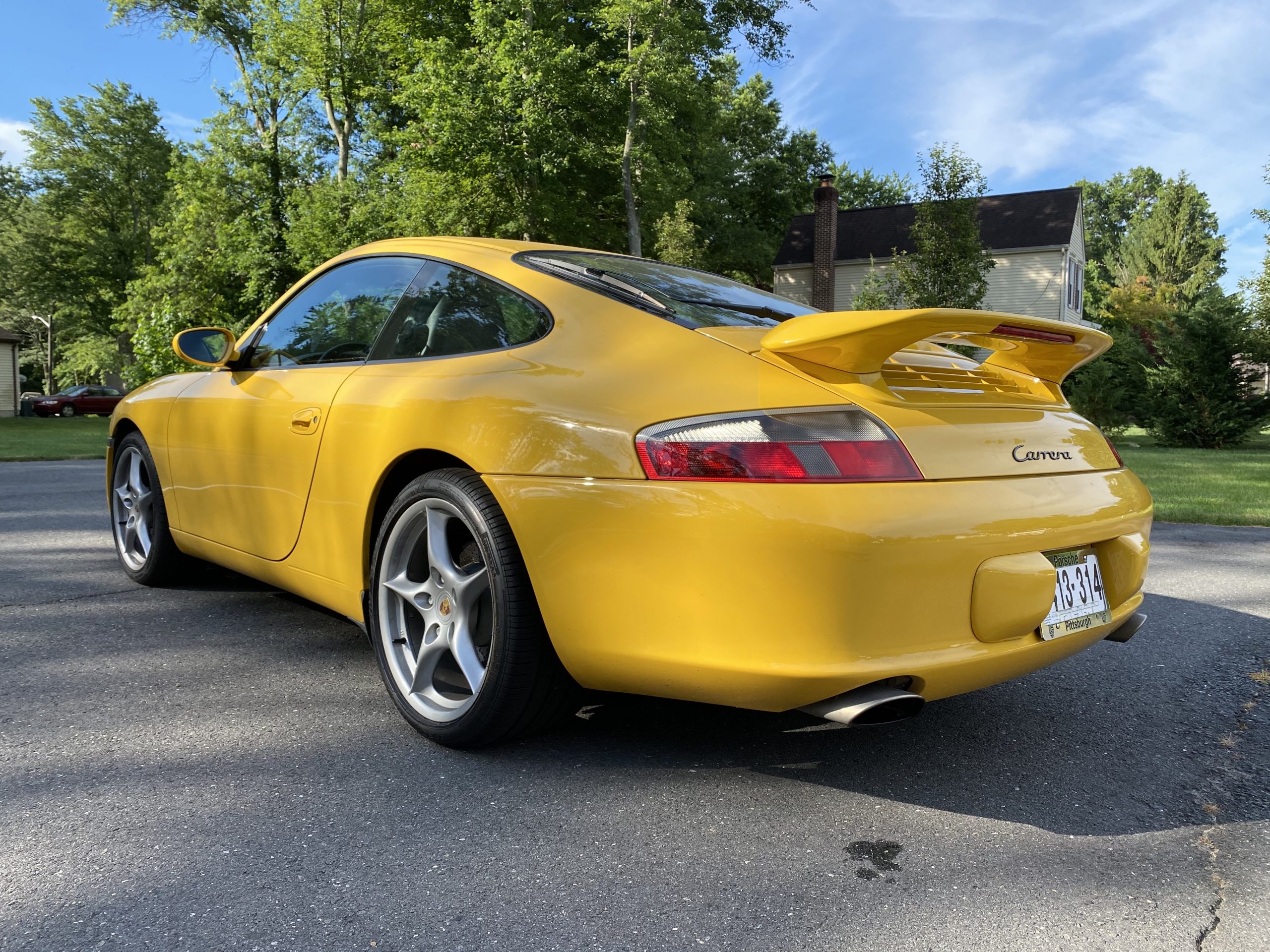 So 18+ months later here she is, a 20K-Mile, 2002 Porsche 911 Carrera 6sp. I had made the decision early on that I would not settle this time. My preference was for a "skittles" color. In no specific preference, Cobalt Blue, Speed Yellow, Guards Red, Rainforest Green etc and the car could not have a Graphite Grey interior. I did pass on a few examples. There was this car not far away in Maryland that I passed on because the day after I contacted the dealer, I ran the CarFax again and saw someone drove the car over an hour away to perform a PPI and didn't end up purchasing. That was enough of a red flag for me.
I tell potential buyers all the time, if you are looking for something odd, rare and not commonly seen you have to act quickly. I saw this car listed at a franchise Porsche store. Red Flag #1, they probably aren't very negotiable. Red Flag #2; it had aftermarket wheels. Red Flag #3, the IMS probably had't been changed and the price was (in my opinion) reflective of a car that should have have had it replaced. I did however, LOVE the Speed Yellow, and these narrow body Carrera's never come in Speed Yellow, it may as well be a PTS (no exaggeration). Believe it or not, I didn't even reach out to the dealer, I had already mentally made up my mind.
That was until good friend and neighbor @mlasko stopped by my home to drop something off the very next day in his Speed Yellow Turbo . I was on a conf call and didn't even know he had stopped by until I saw his car driving away. It was at that point I had decided that Speed Yellow was amazing, and I should reach out to the store. I proceeded to do just that.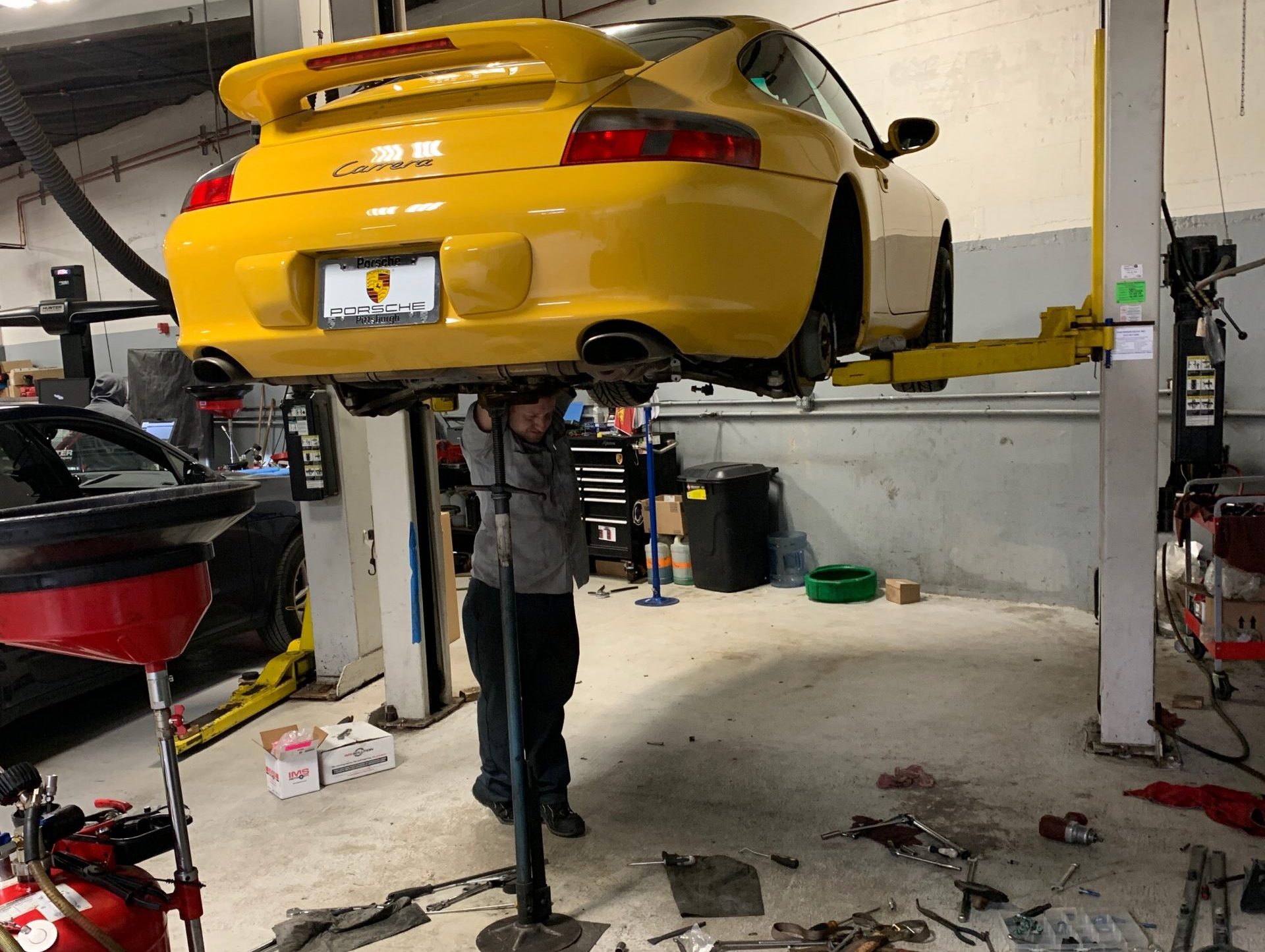 I sent an inquiry via the Dealers webpage and was astonished at the prompt reply. I won't go on a rant about the Car Dealer Industry general disdain for online sales, you can find that elsewhere. A salesman promptly reached out and without even having mentioned IMS in my initial inquiry, he indicated the IMS was replaced by the store. In addition, he mentioned that the stock wheels would be mounted on brand new Pirelli tires, and a bunch of other service work had been completed like the RMS, fluids and a new battery. They even had the stock deck-lid spoiler. I face-timed, with the salesman a few times and had him run paint meter readings for me. Everything appeared to check out, so we spoke price and came to an agreement. I won't divulge my price paid, and while I think the price I paid was more than fair, I know it was too much because they included transport to my door. When they include transport, you know the margins are high.
Factory build sheet is pretty cool. My last 911 had the base 90's Ford Ranger interior, this one has the full standard leather with Crests. I am not a big fan of the supple leather as even in low mileage examples it appears old and worn. Other options include PSM, rear wiper, aluminum trim bits and my favorites… heated seats, yellow belts and console.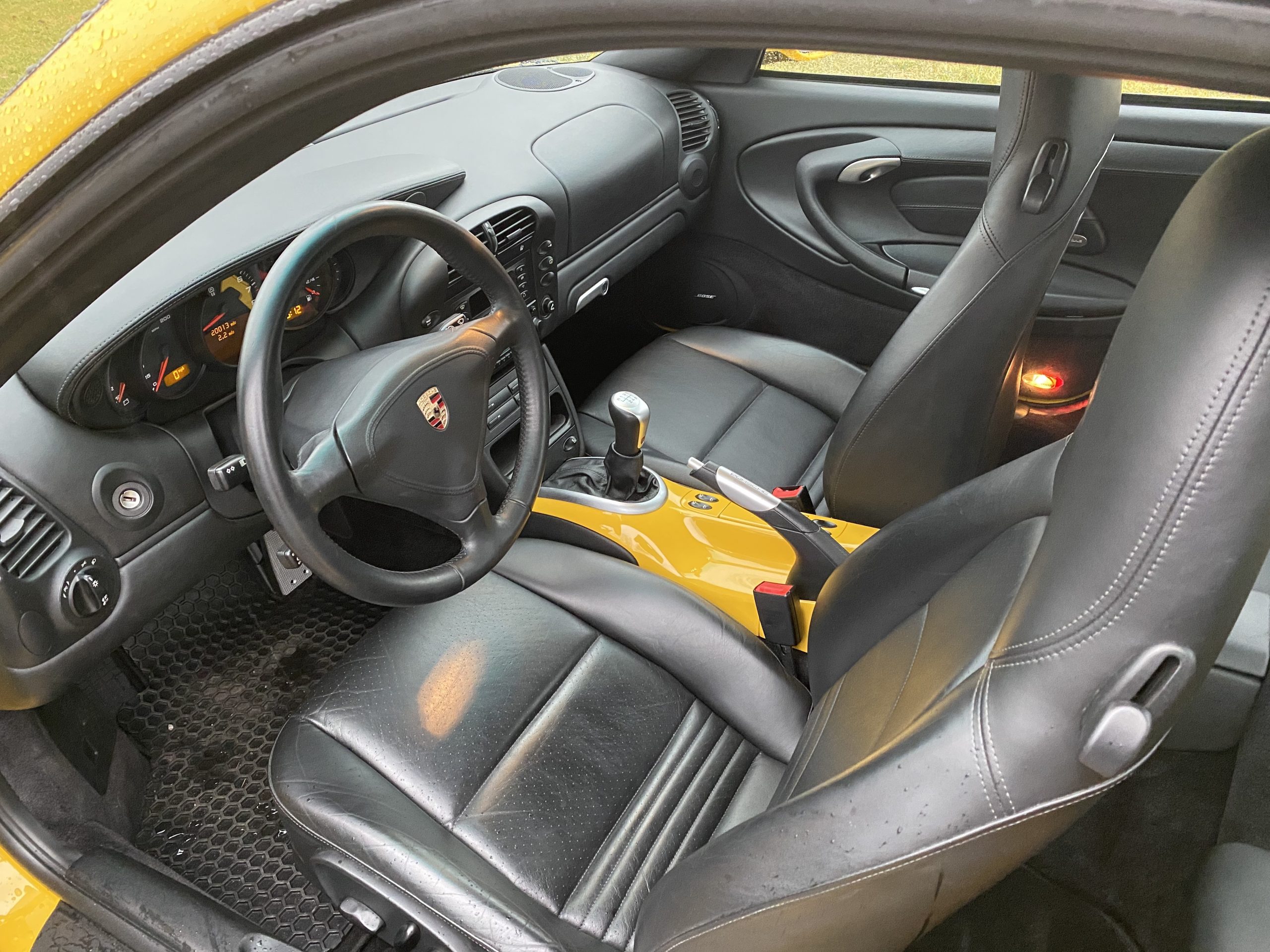 To say I'm pretty excited about the car would be an understatement. I anticipate having this one for a while. I have a list of mods in mind already and will followup after install. If you're in the market, or are looking to sell, reach out for a quick consult first. You won't be disappointed. #FirstFlatSix