If you've been following us for a while, you'll know we're big fans of the 996. It's a real simple formula, 911 DNA, 300hp, under 3000 lbs and a 6sp manual tranny. We purchased our first Type 996 in Jan 2018, our 2nd in March of 2020 and our 3rd this past fall. We had been fans long before that. We decided to start this site to spread the love. We've seen A LOT of Type 996's. But this car we came across this AM has blown us away. This car is the Holy Trinity of 996 Carrera's and might quite possibly be the best build/spec we have ever seen.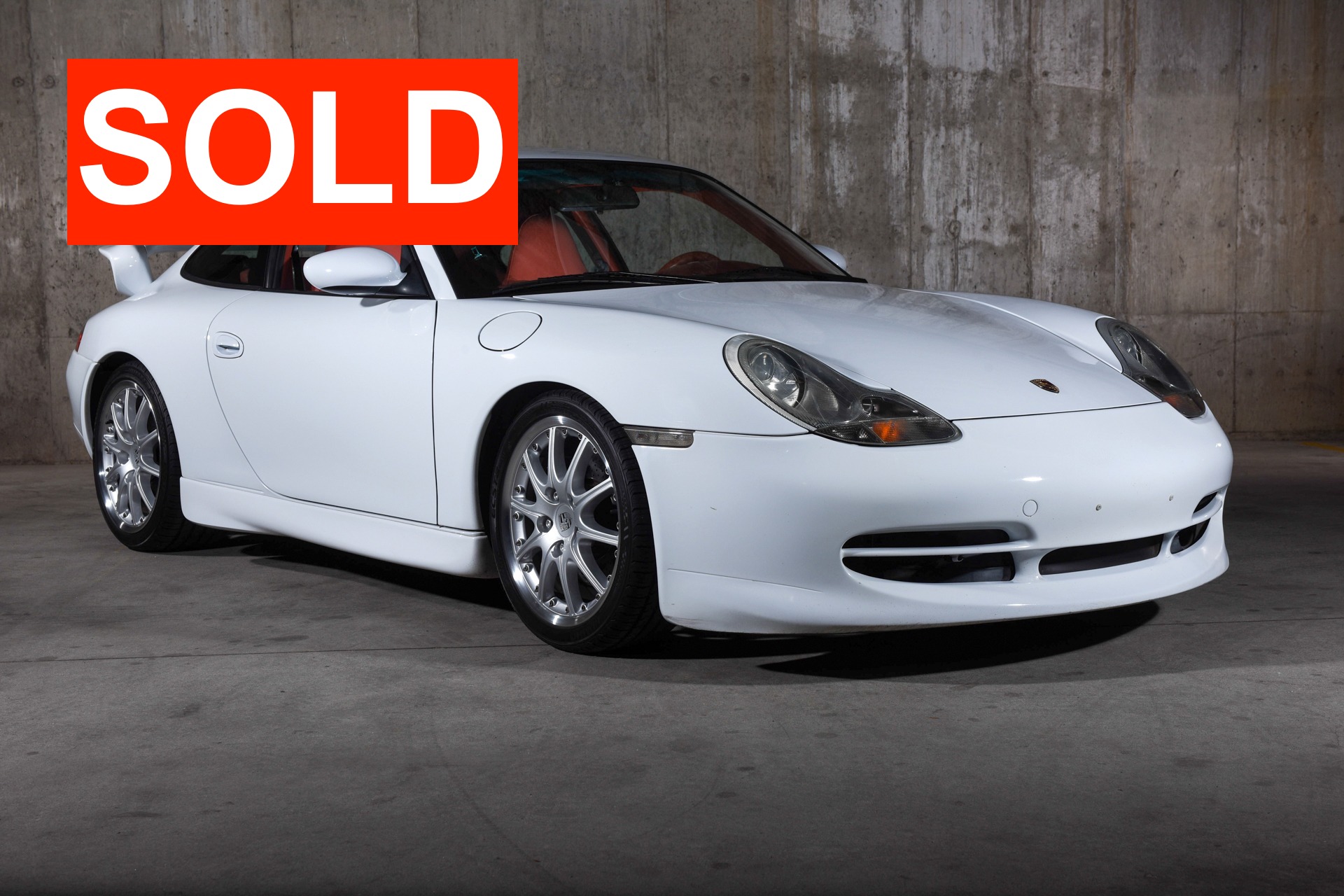 So let's dive right in about why WE think this is the holy grail of US Spec Type 996 Carrera's. First let's talk model year. We always recommend the 1999 model for a number of reasons. First, is the DUAL ROW IMS bearing design from Porsche, which from lawsuit legal documents failed at a statistically lower rate than the later Single Row years. Second, is the cable connected throttle. The car has a physical cable connected from the pedal to the throttle which gives the car that air cooled character. The 2000+ (and 1999 Carrera 4) were all electronic throttle. Third, the availability of the factory Limited Slip Differential (LSD). Why is this important? #Becauseracecar. The LSD was only offered on the 1999 and the 40th Anniversary cars later in production, it is a very rare option. Fourth, being that the 1999's had these funky graphite sparkly trim pieces that weren't painted and didn't wear like the later models.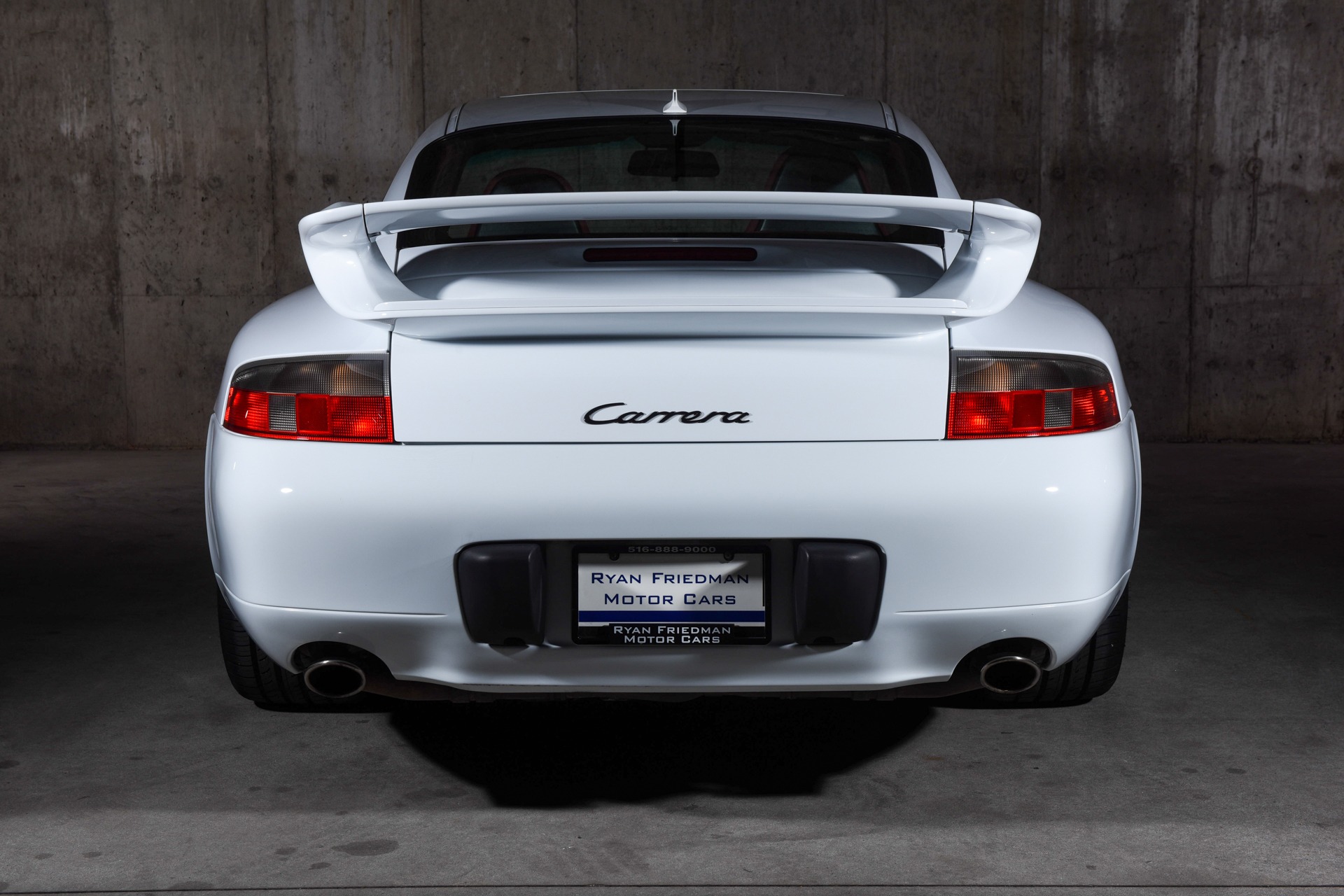 A lot of people know the history about Porsche sending engineers to Toyota to study how they manufactured cars. Porsche (at the time) was bleeding money and about to go out of business because their manufacturing was not automated. A big slight against the 996 from Air-Cooled poseurs was it wasn't "hand-built" like the previous 911's, that it was built by robots. Well what a lot of people don't know is that the EARLY 996 911's were in fact built on the SAME assembly line as the 993 and the 986 Boxsters. According to "The Essential 996 Companion" this took place for build dates 1997 and 1998. Take a look at the build date of this car; March 18th, 1998. Glomming through my own records and what I can find on the internet, the earliest US production build date I have come across was a late February '98 build date. So there you have it, for all you Porsche nerds and collectors, you can tell your buddy in his 180K mile SC that your 996 was built right along side the 993.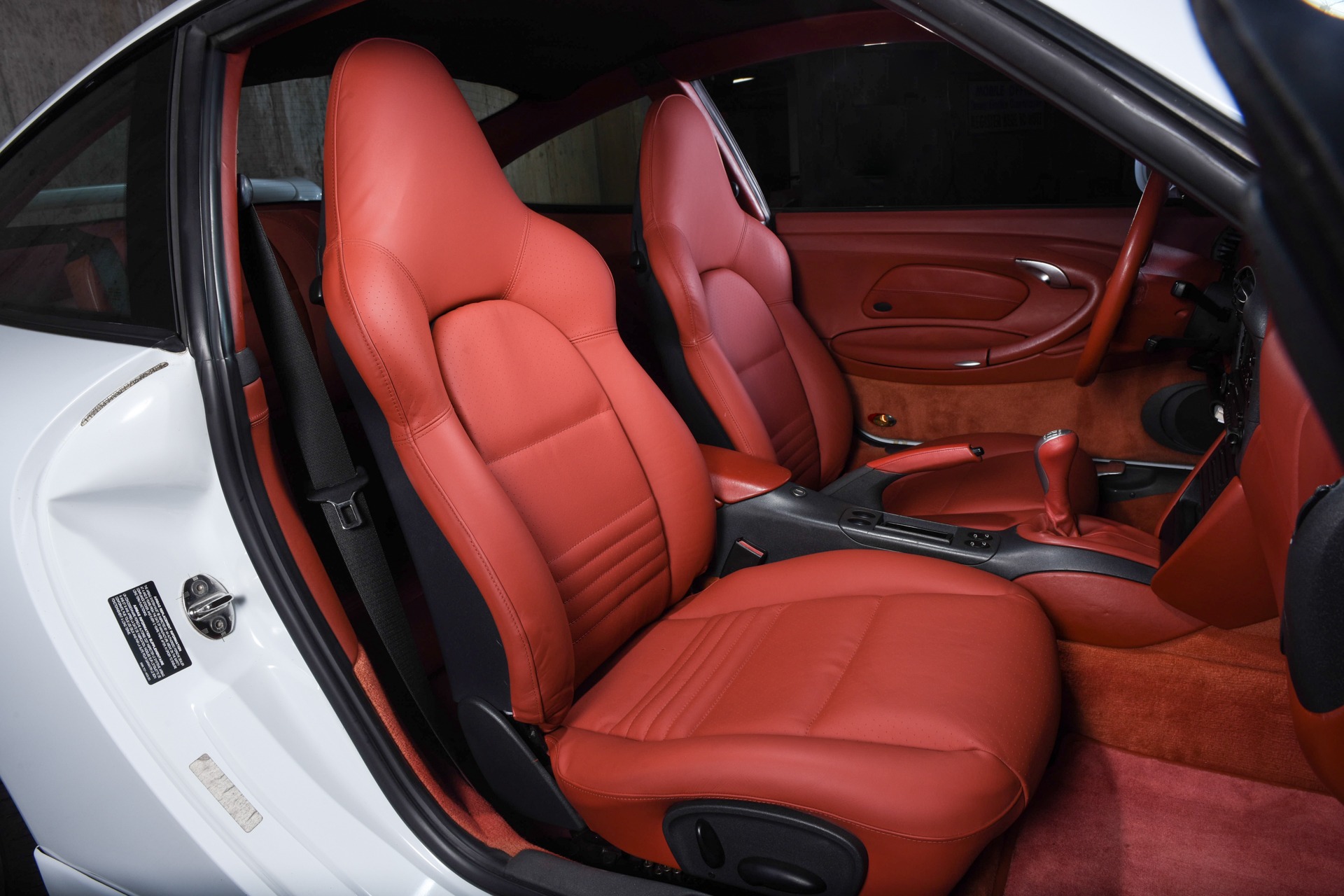 On the exterior, so many things to discuss. First up, the exterior paint. Again, if you follow Type 996, you know how rare they are to find in "White". For 1998/1999 they were offered in Glacier White. The irony of the 996 colors is that all the "Rare" colors (excluding base black) were all "Standard" no upcost option colors. Glacier White, Speed Yellow, Pastel Yellow, Guards Red. No cost standard paint in 1998/1999 that NO ONE chose. They might as well be considered Paint-to-sample today.
Next up, option XAA Aerokit cup, no explanation needed. Wheels; the car is sporting the 996.1 GT3 18″ BBS Sport Design Wheels. On the interior, Boxster Red FULL leather with Hard Back Sport Seats. I don't like to claim to be the Authority on 996's but I kinda am lol. And I honestly think this is the coolest, rarest spec 996.1 I have ever come across. And the lord knows I have spent many countless hours scouring these cars. I don't think it get's better than this for a 996.1 example. You can find this CLEAN Carfax 996.1 Carrera 6sp here at Ryan Friedman Motor Cars. As one of my favorite dealer always says…"Go Find Another". Make this Glacier White 996 your #firstflatsix