This 2004 Porsche 911 Carrera 40th Anniversary Edition has a claimed 67,555 miles and is finished in special "GT Silver" (as used on the GT2) over "Natural Gray" leather upholstery and trim. Seller states that the IMS was swapped with an oil fed unit but there are no mentions of the luggage. Find this one offered here in Westborough, MA for $26,500.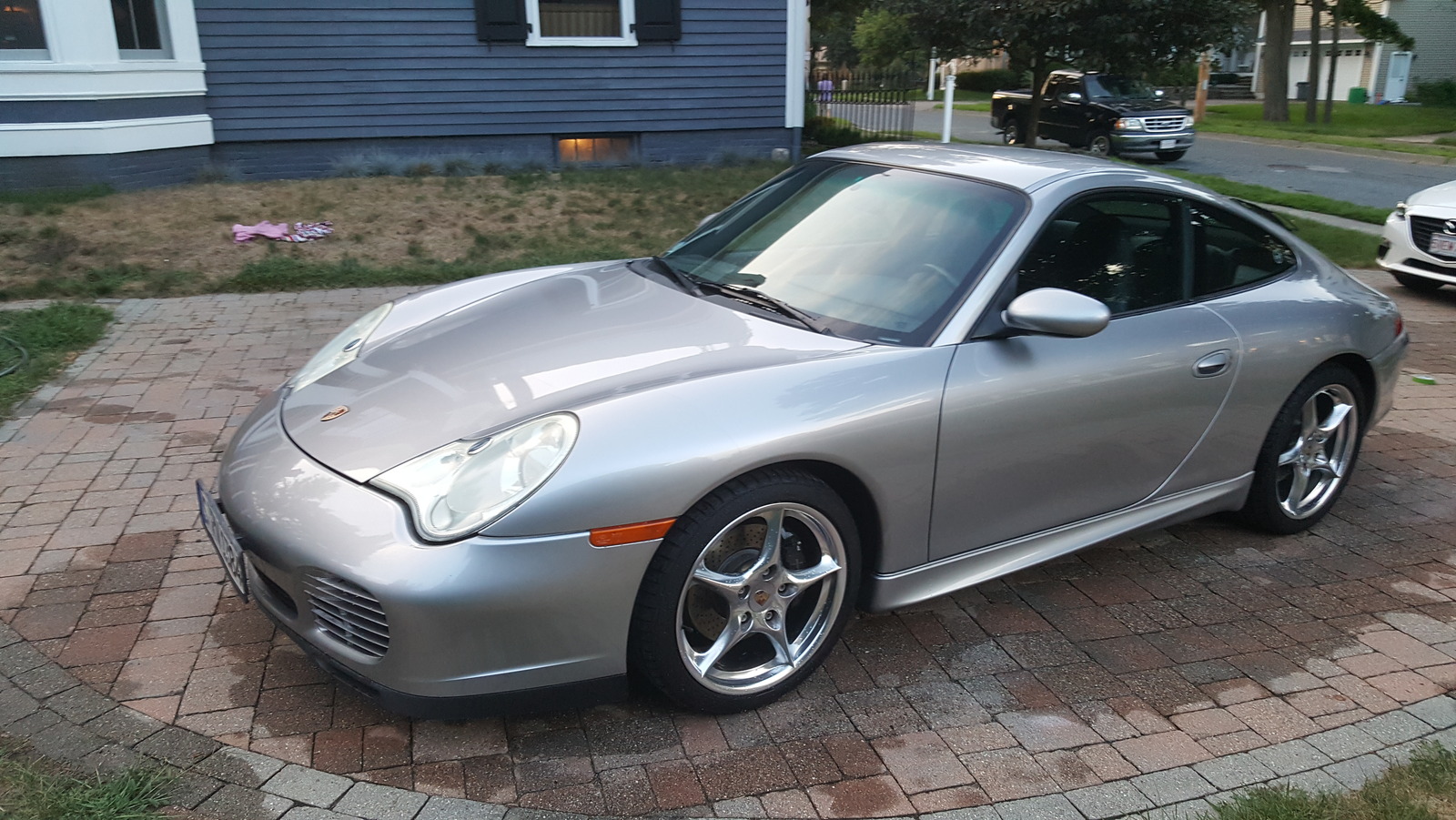 The Anniversary model is based on the 996 Carrera Coupe but with a few added features not seen on the base Carrera. Beyond the GT silver paint, the 40th Anniversary was also fitted with the "US M030" suspension. Be careful, because "US M030" does not equal "ROW M030". While US m030 is lower than standard Carrera's, it's not as low as the ROW M030 suspension. 40ths also received polished 18″ Carrera wheels (the lightest 18″ from the factory), the "Turbo" bumper and polished exhaust tips.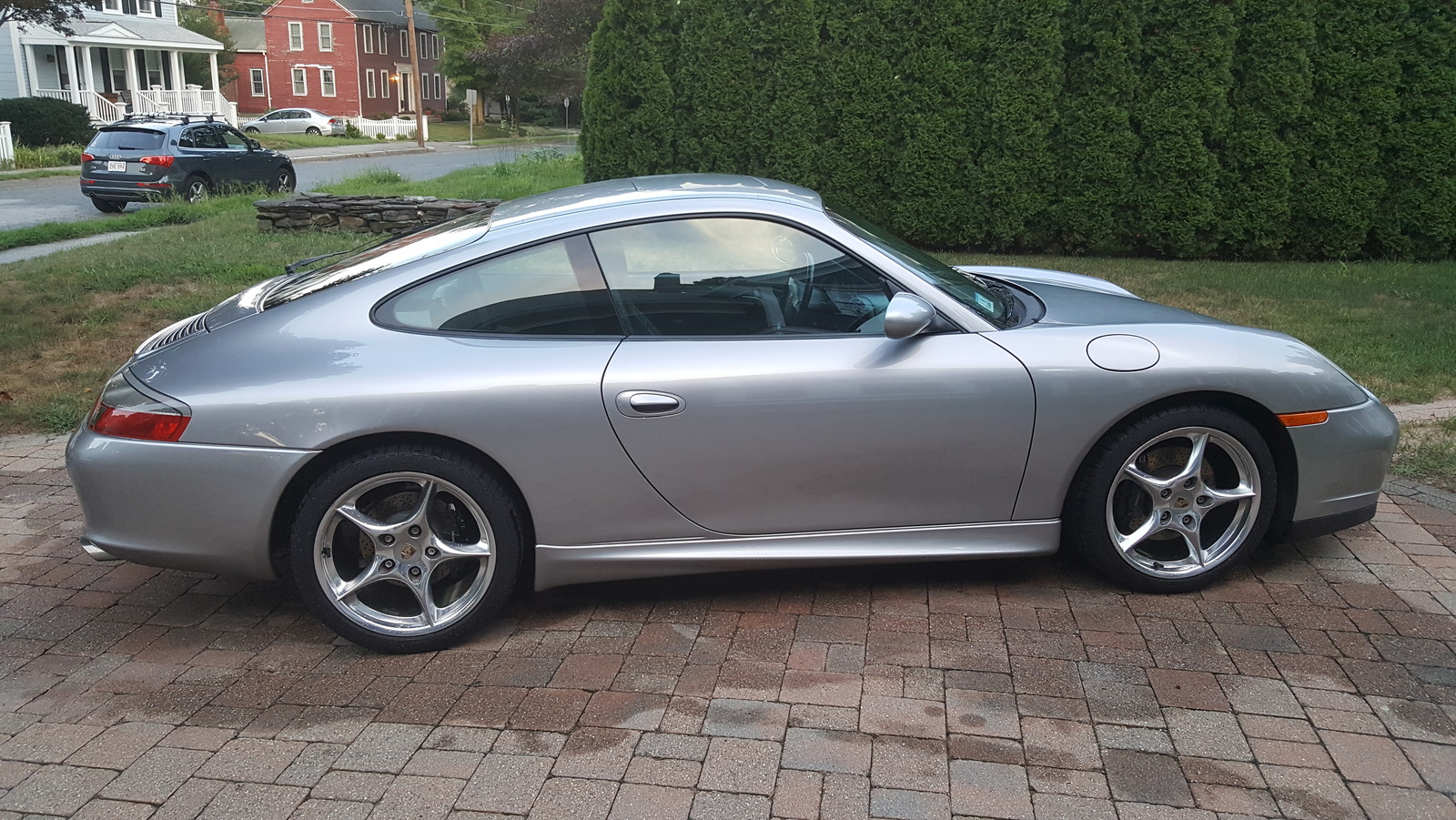 The drivetrain featured some well received upgrades as well. The M96 Flat-Six engine was fitted with the optional "X51 engine power enhancement kit" that provided an extra 25HP which made total output 340 HP for this model. The X51 option was a $14K option that not a lot of base Carrera owners checked off when purchasing. Porsche also optimized the DME to maximize gains with the X51. To round out the drivetrain, the 40th Anniversary was the only Carrera model besides the '99 Coupe offered with an LSD. The LSD had locking rates of 22% under acceleration and 27% under lock-up. As previously mentioned, the seller does mentioning swapping the IMS for an oil-fed unit.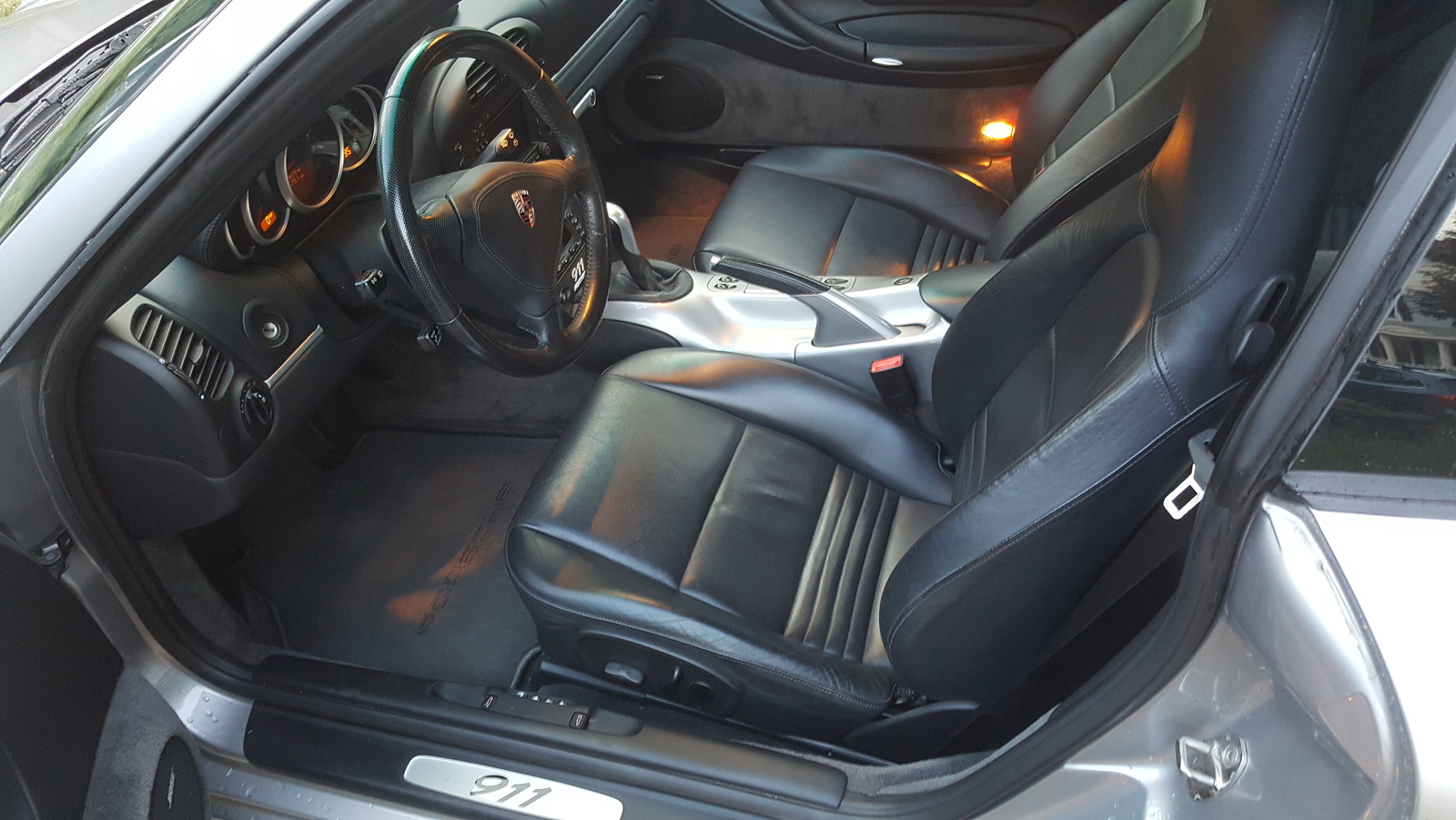 The interior comes in one official color, Natural Gray leather and trim. Other changes from the base Carrera include, "911 logo" door sills, GT Silver center console, and a special leather grain on the handbrake, gear shift boot, air bag and seat center. This particular example is fitted with the comfort seats.
We regularly see base narrowbody 996.2 Carrera's with similar mileage with this kind of asking price. Throw in documented service records and an oil-fed IMS and this is a screaming winner. Don't forget that PPI! Make this GT Silver 40th 996 (VIN WP0AA29974S621843) your #FirstFlatSix