This 1999 Porsche 911 Carrera has a claimed 6,855 miles and is finished in Guards Red over Black leather. No additional information provided by the selling dealer regarding the IMS/RMS. Find this one offered here on Cars.com in Shawnee, KS for $27,979.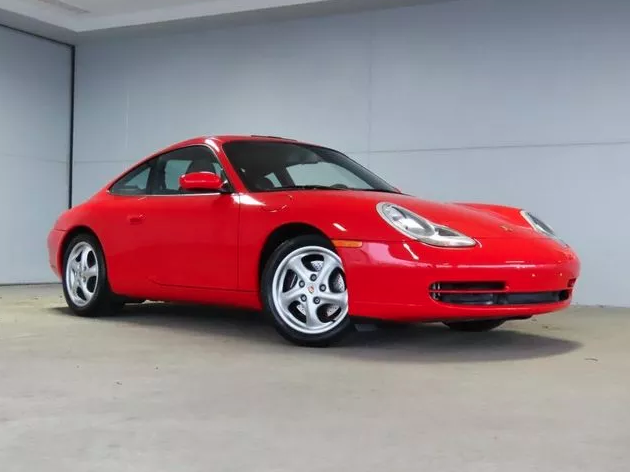 Happy New Year everyone! We're starting 2020 off with a bang. The 996 in it's purest form. The '99 Carreras came with 296Hp stock and the much loved cable connected throttle (only year for this). While this car isn't equipped with the rare factory LSD (or even PSM) it is presenting as a really good value for a nearly mint super low mileage base Carrera.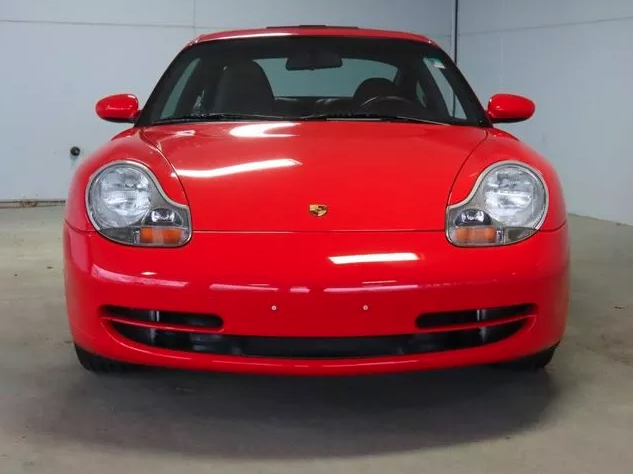 No build sheet available, so we're left to judge via the sellers pics, exterior wise we spot Guards Red, 17″ Boxster Twists and since there are no amber lenses we can conclude this is a post summer 1999 production.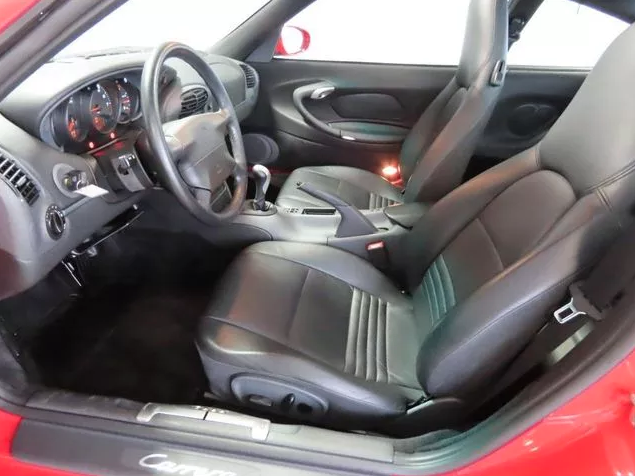 The interior is finished in "Black" standard leather with the 993 style 4 spoke wheel. We're not really seeing any other notable options which isn't a negative as we like our 911's in this enthusiast spec.
The 99's do have the Dual Row Bearing that statistically fails less than the later 2000+ Single Row bearing but the issue is still very real and to us $3000 in preventative maintenance prevents you from turning this $30K 911 into a paperweight that needs a $15K+ used engine. If you are looking for a minty collector grade base Carrera this has to be your car. Don't forget that PPI! Make this Guards Red 996 (WP0AA2996XS624365) your #firstflatsix.