This 2003 Porsche 911 Carrera 4S has a claimed 50,800 miles and is finished in Speed Yellow over Black full leather. Seller states, "Car is in Excellent condition, has never been out of Florida". No info regarding the IMS/RMS. Find this one offered here in St Augustine FL for $30,000.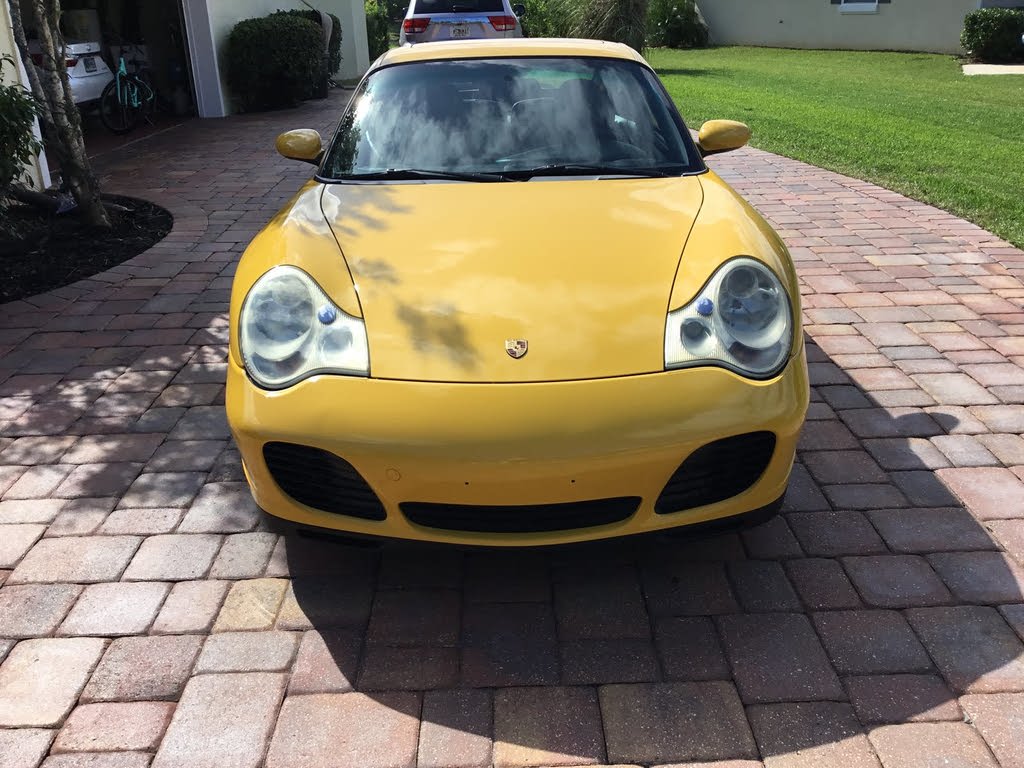 It's turning out to be C4S week here at FirstFlatSix. Not intentional, just seems like this is the week all of the value priced C4S's are showing up. Now we wouldn't call this car a "STEAL" but for the color and options the price isn't a bad starting point. Speed Yellow is a love it or leave it color for most, we LOVE it, so on we go.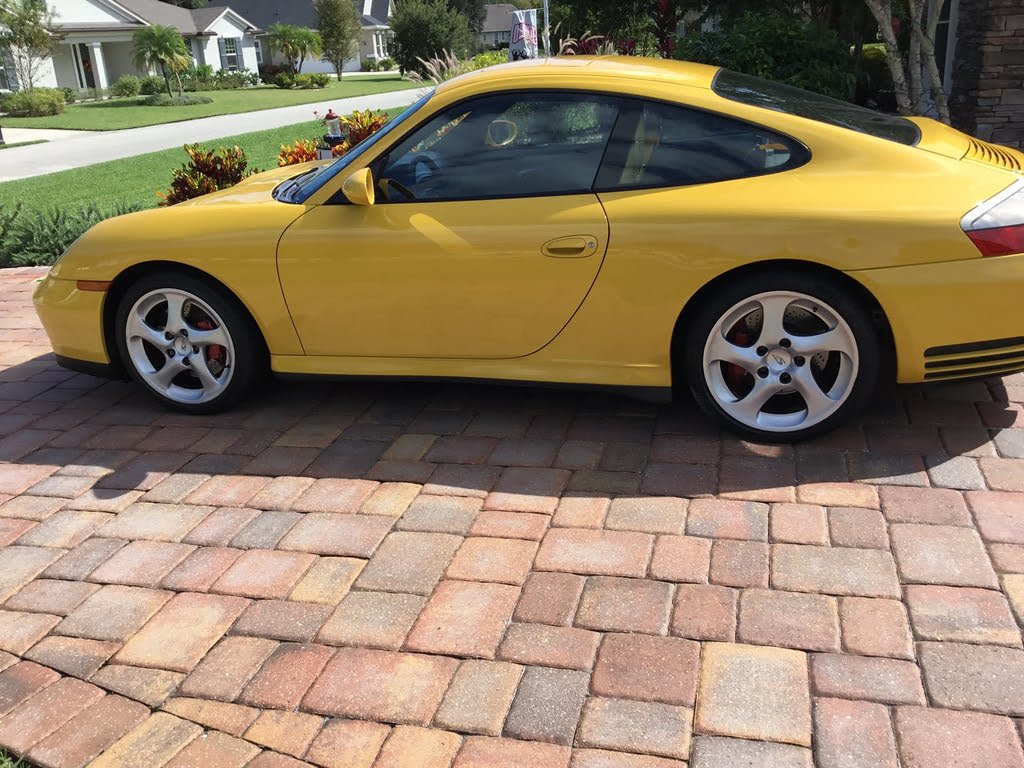 Essentially, the C4S is a Turbo without the turbocharged "Mezger" engine and side air intakes. The C4S's came with the same naturally aspirated 3.6L flat-six that was good for 320HP that was found in every other base (996.2) Carrera. What makes this car special is the Speed Yellow exterior (i.e NOT SILVER) combined with the a number of fantastic interior options that aren't normally spec'd from the factory.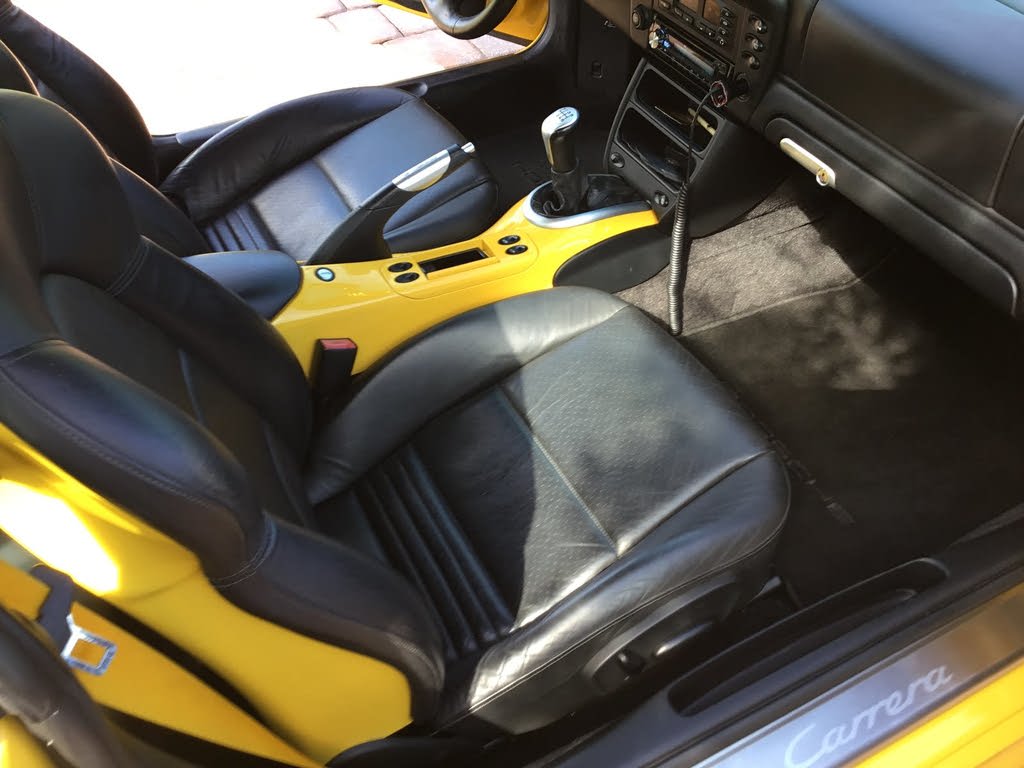 The interior is finished in "Black" Full " leather and it's sporting heated Sport seats with crests AND color matched painted seat backs. Additionally, you'll find body painted front and rear consoles and yellow seatbelts.
A lot of folks prefer the widebody Turbo looks as compared to the base narrow-body Carrera. Others prefer the AWD for all year driving in colder areas. Whatever the reason, this is priced competitively considering color and options. It's not super cheap, but again, we don't run across many Speed Yellow C4S's especially with all of the color matched interior goodies this one is sporting. The IMS/RMS/Clutch work is about $2500-$3500 so budget accordingly. Don't forget that PPI! Make this Speed Yellow C4S (WP0AA29942S623563) your Firstflatsix.