This 2003 Porsche 911 Carrera 4S has a claimed 42,265 miles and is finished in Lapis Blue over Graphite Grey full leather. No real information from the selling dealer as they claim it was a local trade. We can assume they DO NOT know what they have lol. No info regarding the IMS/RMS. Find this one offered here in Vienna VA for $32,000.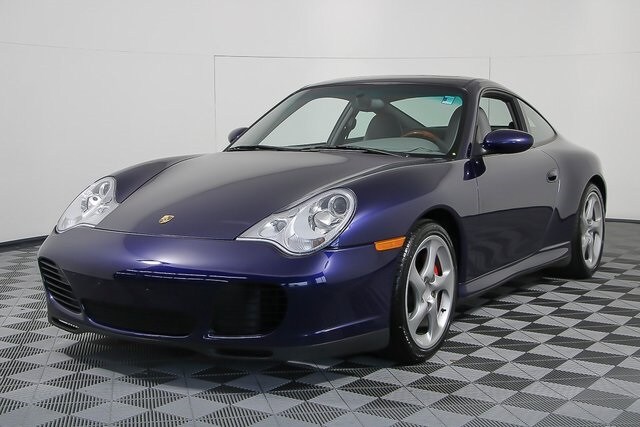 We first saw this car posted a few weeks ago for a VERY optimistic price. We moved along as in our opinion it was just another 996 C4S with a Graphite Grey interior (that we despise unless the car is an EXCEPTIONAL value). To the dealers credit it's betting getting price chops regularly. Today we see a fresh chop to the current ask of $32K. We run the VIN and jackpot, X51 Power kit. Now it's a value.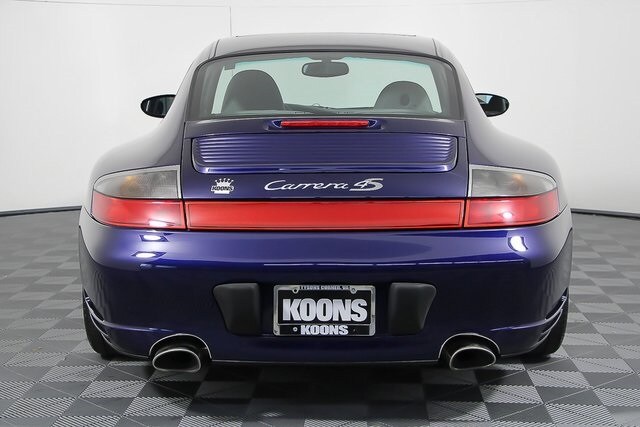 Essentially, the C4S is a Turbo without the turbocharged "Mezger" engine and side air intakes. The C4S's came with the same naturally aspirated 3.6L flat-six that was good for 320HP that was found in every other base (996.2) Carrera. What makes this car special is the M96 Flat-Six engine here is fitted with the optional "X51 engine power enhancement kit" that provided an extra 25HP which made total output 345 HP for this model. The X51 option was a $14K option that not a lot of Carrera owners checked off when purchasing.
Not much info from the seller regarding maintenance, but check the Carfax, it may have some entries. No word on any IMS/RMS work, but this is still presenting a good value, so budget accordingly as it shouldn't deter you from buying.
Factory build sheet is showing an extensive options list, notables being Full leather, X51, Xenon Leadlamps, Heated seats and Embossed Crests. We're not fans of that Wood Trim, but hey you gotta make compromises sometimes.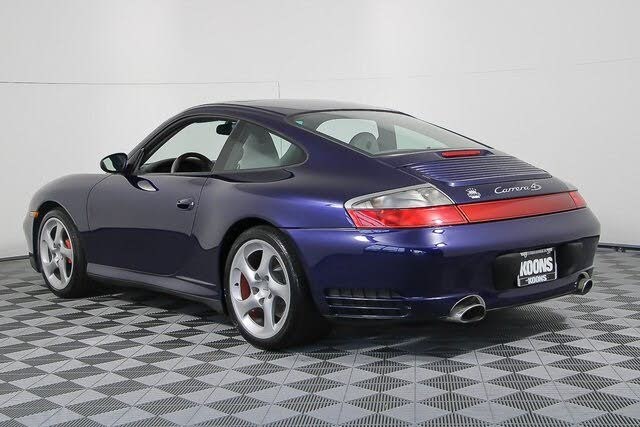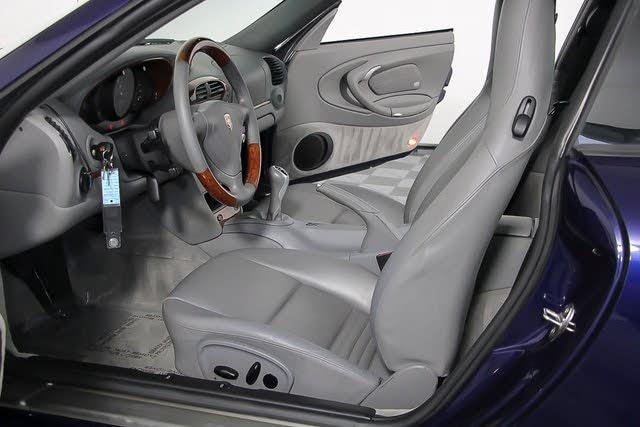 The interior is finished in "Graphite Grey" Full " leather. It's sporting heated seats with crests and unfortunately the wood trim kit 🙁
A lot of folks prefer the widebody Turbo looks as compared to the base narrow-body Carrera. Others prefer the AWD for all year driving in colder areas. Whatever the reason, this is priced competitively considering it has the X51 option. It's not super cheap, but again, we don't run accross many X51 equipped C4S's. The IMS/RMS/Clutch work is about $2500-$3500 so budget accordingly. Don't forget that PPI! Make this Lapis Blue C4S (WP0AA29973S622473) your firstflatsix.